Shopify is one of the most popular and powerful platforms for e-commerce businesses. It offers a range of features and tools to help you create and manage your online store. However, sometimes you may need some extra functionality or customization to take your store to the next level. That's where Shopify apps come in.
Shopify apps are third-party applications specially designed for Shopify stores that easily integrate to provide new features or enhance existing ones. There are thousands of Shopify apps available in the Shopify app store, covering various categories such as marketing, sales, customer service, design, analytics, and more.
But how do you choose the best Shopify apps for your store? How do you know which ones are worth installing and which ones are not? How do you avoid app overload and keep your store running smoothly?
In this blog post, we will help you answer these questions by sharing our list of the best Shopify apps to supercharge your store in 2023. These are the apps that we have personally tested and used on our own Shopify stores, and that we believe can help you boost your sales, conversions, customer loyalty, and overall store performance.
Here are the best Shopify apps to supercharge your store in 2023.
Shopify App To Find Dropshipping Products
DSers is the ultimate dropshipping solution for Shopify merchants. With access to a diverse range of items and trusted suppliers, DSers simplifies the process of launching or expanding your Shopify store. Whether you're based in the US or anywhere else, DSers is a valuable tool for scaling your online business.

Importing items from AliExpress and CSV files to DSers is a breeze. With just a click, you can publish products to your Shopify store and customize them to align with your marketing strategy. From adding multiple suppliers for cost-effective options to offering promotions like BOGO deals and product bundles, DSers provides flexibility and control over your product offerings. When a Shopify order is received, DSers seamlessly syncs it to the Awaiting Order list on the dashboard. It automates the process of placing an order on AliExpress, ensuring faster delivery for your customers. Additionally, DSers allows you to manage customer comments from Shopify and communicate them along with your own notes to suppliers on AliExpress.

Maintaining optimal profit margins is crucial for drop shippers. DSers offers the ability to apply pricing criteria based on cost ranges, ensuring that your products are competitively priced while maximizing profitability. Furthermore, DSers allows you to manage shipping notifications by switching carriers or disabling Shopify's default shipment confirmation emails, giving you greater control over the customer experience.

DSers empowers Shopify merchants with efficient dropshipping management, allowing you to focus on growing your business and providing excellent customer service. With its seamless integration, extensive features, and flexibility, DSers is the go-to solution for successful dropshipping ventures on Shopify. The app offers 3 plans, basic, advanced and pro. We've provided the details for each plan below
Basic plan (free to install)
Bulk order

Basic mapping

Manage 3 stores & 3k products

Automated order status sync

Automated Tracking NO. sync

Sync Tracking NO. to PayPal 
Advanced ($19.90 per month)
All features in Basic Plan

Manage 10 stores & 20k products

Advanced & Bundle mapping

AliExpress Affiliate
Pro ($49.90 per month)
All features in Advanced Plan

Manage 25 stores & 75k products

Manage multi-platform in one account
Add App Now
Shopify App For Improved SEO
Avada SEO is a Shopify app that assists Shopify merchants in improving their position in search engine results. The app offers sitemap building, picture compression, and page optimization for the store. An HTML sitemap and an SEO checklist are included in the free plan, which has a cap of 50 goods for image optimization.
One of the most crucial factors that affect both SEO and user experience is page speed. To evaluate and raise page speed ratings, the Avada SEO Shopify app makes advantage of Core Web Vitals measurements. The app optimizes and compresses various types of photographs to speed up a download while maintaining image quality. Additionally, the software works with ALT text; it may be added automatically to each image on product, collection, and blog pages. Meta tags are also optimized using Avada SEO. To improve ranks, title tags, and meta descriptions can be revised. In order to provide accurate page previews on social networking, the app additionally includes the social meta description.
The Avada SEO software also redirects broken links in addition to the previously described techniques to protect your ranking. Additionally, it may create an HTML sitemap that can help improve the organization of your business. Moreover, you also can rely on the app's SEO analysis, which pinpoints trouble spots on your product pages and offers suggestions for fixing them.
Only two price options are available. The details for each plan are shown below
Free
Limitless alt-text optimization

An HTML sitemap

Picture optimization for 50 goods each month.
Pro ($29 per month)
Offers structured data

24/7 support

The option to speed up pages

Unlimited photos and alt texts

Meta-tag optimization

SEO analysis
Shopify App To Improve Your Store's UI/UX Design:
Shopify merchants can elevate and differentiate their store's design by utilizing PageFly's intuitive drag-and-drop editor. With the help of this powerful tool, Shopify merchants can effortlessly customize their Shopify store's visuals and functionality, paying meticulous attention to even the smallest details. Optimize your UI/UX with features such as responsive design, animations, countdown timers, pop-ups, forms, testimonials, and more.
PageFly has over 70 templates that you can use as a starting point for your pages, or you can create your own from scratch. You can also import and export your pages to use them on different stores or share them with others. PageFly integrates with many popular Shopify apps such as Loox, Privy, Klaviyo, Mailchimp, and more.
PageFly is compatible with any Shopify theme and does not affect your store's loading speed or SEO. You can preview your pages on different devices and browsers before publishing them live. You can also track your page performance with analytics and insights from PageFly.
PageFly caters to a wide range of users, including first-time store owners, fast-growing merchants, and expert agencies. The platform offers an SEO-optimized and user-friendly experience, specifically designed to meet the diverse creative and business goals of its users. The app provides a free plan and two paid plans. 
Free
Provides 1 page/section

All app features

24/7 live chat support

Add-on unlimited blog post pages ($49 Extra)
Paid plan ($24 per month)
Provides 10 pages/sections

All app features

24/7 live chat support

Add-on unlimited blog post pages ($49 Extra)
Enterprise plan ($199 per month)
Unlimited slots

All app features

24/7 live chat support on priority

Video call support

Unlimited tracking sessions

Speed optimization support

Add-on: Unlimited Blog Post pages for Free
Add App Now
Instafy is a powerful Shopify app that seamlessly merges social media marketing with e-commerce capabilities. It empowers businesses to effortlessly embed shoppable Instagram feeds onto their Shopify stores, offering a range of customizable options to align with their brand image and themes.

With Instafy, merchants can easily select from various layout options, styles, and customization tools to create captivating and engaging Instagram feeds that seamlessly integrate with and further add to their Shopify store's design.

Instafy simplifies the integration process, allowing users of all technical levels to seamlessly combine Instagram and Shopify. With a few simple steps, businesses can enrich their shopping experience by integrating Instagram content into their Shopify store. By leveraging user-generated content, influencer endorsements, and brand storytelling, Instafy enables businesses to create an immersive brand experience that builds trust and authenticity. It showcases real-life customer experiences and presents products in real-world contexts.

Instafy also taps into the vast reach and engagement potential of Instagram's user base. By integrating Instagram feeds into Shopify stores, businesses can channel the existing engagement and follower base on Instagram directly to their e-commerce platform, resulting in increased conversion rates and customer satisfaction. This Shopify app offers two plans, a free one and a paid one for $4.99 a month.
Free
Limited To 1 Feed

No Instagram Stories
Pro plan ($4.99 per month)

Unlimited Feeds

Instagram Stories

Tags
Add App Now
Shopify Apps For Effective Social Media Marketing
Outfy is a feature-rich Shopify app created to streamline and improve social media marketing for e-commerce companies. With a variety of features and advantages, this useful tool enables Shopify merchants to market their goods successfully and increase traffic to their Shopify stores. 
A user-friendly Shopify app, Outfy is revolutionizing social media marketing for e-commerce companies. Businesses can easily manage and simplify their social media presence with Outfy, saving time and enhancing their online exposure. This effective tool offers a number of features that are intended to make the process of advertising items across various social media networks simpler.
The ability of Outfy to automate product marketing sets it apart. By connecting your Shopify store with Outfy, you can schedule and publish posts across popular social media networks like Facebook, Instagram, Twitter, Pinterest, and more. This automation provides timely and consistent product marketing in addition to significantly freeing up time.
With the help of Outfy's numerous customization options, you can create visually pleasing and interesting postings. With its simple interface, you can rapidly make eye-catching videos, GIFs, and collages to display your stuff. This level of customization helps draw in your target audience and boost traffic to your Shopify store. Another advantage is Outfy's powerful analytics and reporting capabilities. Outfy offers a free plan and three paid plans, the details of which are shown below.
Free
1 Auto product post per day/network

Instant product posting

Scheduled product posting

Lifetime FREE
Starter ($15 per month or $108 per year and save 40%)
Auto product posts

Collages - manually create & post

GIFs - manually create & post

Live support
Pro ($30 per month or $216 per year and save 40%)
Auto product posts

Auto collage posts

Auto GIF posts

Promotional SALE posts

Product Videos - manually create & post

Live support
Ultimate ($60 per month or $432 per year and save 40%)
Auto product posts

Auto collage posts

Auto GIF posts

Auto product video posts

Promotional sale posts

Live support
A strong connection that enables Shopify merchants to easily link their online store with the top social media platforms in the world is the Facebook and Instagram app for Shopify. Businesses may efficiently use this software to take advantage of the enormous reach and interaction potential of Facebook and Instagram to improve traffic, brand awareness, and revenue.
You can quickly show off your items to a worldwide audience by linking your Shopify store with Facebook and Instagram. You may use the app to connect your product catalog, make dynamic adverts, and tag specific goods in social network postings. Because they can browse and buy things without leaving social media sites, this gives your customers a seamless shopping experience.
In-depth analytics and reporting tools are also provided by the app, enabling you to monitor the success of your Facebook and Instagram marketing initiatives. In order to improve your marketing methods, you may track engagement, conversion rates, and income from your social media activities. The Facebook and Instagram apps also provide sophisticated targeting features to assist you in reaching your target market. Utilizing demographic data, hobbies, and behaviors allows you to make highly targeted advertising and increase the effectiveness of your social network marketing.

With the Facebook and Instagram app for Shopify, you can tap into the power of social media to grow your business, expand your customer base, and drive revenue. It provides seamless integration between your Shopify store and these popular social media platforms, allowing you to leverage their vast user base and engagement features to enhance your online presence and drive sales. The best part is that the app is totally free. Check out the benefits you receive with the app below.
Free
Get shop insights, including best-performing products and top-tagged content

Help drive better ad performance by setting up a conversion pixel

Easily set up your shop with a one-time account connection

Sell from one inventory that automatically syncs to your shop

Get email and live chat support from Meta 
Add App Now
Shopify App For Effective Influencer Marketing
Shopify Collabs is an app that connects companies and influencers. It was released by Shopify in August 2022. Shopify businesses and influencers are connected through the app to encourage cooperation. The software was created to help Shopify merchants expand their Shopify businesses by utilizing the unrivaled power of influencer marketing.
Both parties benefit from collaboration. For company owners, it gives an opportunity to harness the enormous influencer following network to broaden their reach and boost product sales. It offers content producers the option to monetize their audience while providing them with additional income sources apart from their primary platforms.
Once connected, merchants can seamlessly manage their collaborations within the app. Shopify Collabs streamlines the entire process, from communication and negotiation to tracking campaign performance and measuring the impact of collaborations on sales and brand growth.

Furthermore, the app offers advanced analytics and reporting features, providing valuable insights into the effectiveness of each collaboration. Merchants can track key metrics such as engagement, conversions, and return on investment, enabling them to make data-driven decisions and optimize future collaborations. Another free Shopify app, this one is a great choice for merchants due to its unique features.
Free
Recruit & gather applications with your own custom creator application page

Kickstart sales by instantly sharing commission offers with the Collabs Network

No more addresses in spreadsheets. Send & track gifts through Shopify

Customize affiliate offers with personalized links & codes for your creators

Save time by tracking & paying commissions automatically via your Shopify bill
Shopify App For Effective Affiliate Marketing:
As a kind of performance-based marketing, affiliate marketing pays individuals or groups (affiliates) for each sale or action that stems from their marketing efforts. Affiliates advertise goods or services on behalf of another firm (merchant). Affiliates are compensated for directing people to the merchant's website, which gives the merchant visibility and increased sales opportunities without having to make an initial marketing investment. Due to the performance-based nature of the incentives, businesses only pay affiliates when a sale is made. Risks are reduced as a consequence, and ROI is increased.

There are two options with Shopify: either you can build up your own affiliate program to direct traffic and sales toward your Shopify store, or you can become an affiliate marketer for Shopify through the Shopify Affiliate Program. With the help of UpPromote, companies may greatly enhance their affiliate and influencer marketing initiatives. Users may quickly sign up for their affiliate program with UpPromote by following a four-step process that has received accolades from thousands of pleased users.
The software provides a wide variety of features that are particularly created for affiliate and referral programs, enabling both customers and influencers. Users may make use of dynamic compensation structures to create alluring offers, customized affiliate links and vouchers to efficiently manage affiliates, and customer referral programs to encourage working relationships with clients.
Businesses now have the best opportunity to succeed in their affiliate and influencer marketing initiatives with UpPromote. It offers a seamless framework for streamlining these tactics and boosting their effectiveness. UpPromote offers a free plan and three paid plans as shown below. Live chat support is available 24/5 for all plans
Free Plan
Unlimited affiliates/referral links

Approve/deny 200 referral orders/month

Marketplace listing

Tracking by coupon

Fraud protection

Analytics
Row Affiliate ($29.99 per month or $299.90 per year and save 17%)
Approve/deny 300 referrals/month

Unlimited referral links/offers

Post-purchase popup

Affiliate in-app chat

Customer referral program 
Professional ($89.99 per month or $899.90 per year and save 17%)
Approve/deny 600 referrals/month

Auto-generate coupon

Bonus/gifts

PayPal auto-payment

Klaviyo/Appstle Integration

New customer commission
Enterprise ($199.99 per month or $1,999.90 per year and save 17%)
Additional charges may apply for custom development requests.

Approve/deny unlimited referral orders/month

Custom development

Multi-stores

Prioritized support with a dedicated account manager
Shopify App For Effective E-Mail Marketing:
A strong email marketing tool, Klaviyo offers organizations a variety of advantages. Businesses can design highly customized email campaigns using Klaviyo, sending subscribers material that is based on their unique tastes and behaviors. By setting up automatic email flows for various triggers and events using the platform's strong automation features, organizations may save time and effort.
By offering useful data on campaign performance, Klaviyo's data-driven insights and analytics solutions help organizations make wise decisions and improve their tactics. The flawless synchronization of client data is ensured through integration with well-known e-commerce platforms, and extensive segmentation tools enable firms to successfully target particular audience categories. 
By recovering abandoned carts through targeted email campaigns, Klaviyo helps businesses increase conversion rates. Additionally, its A/B testing capabilities enable them to test and enhance their email marketing strategies. Additionally, Klaviyo promotes client loyalty and retention with customized marketing, special deals, and suggestions. Overall, Klaviyo gives organizations the tools they need to use email marketing to engage consumers, increase conversions, retarget, and create enduring connections.
With one free plan and two paid plans, the Klaviyo Shopify app provides a suite of features tailored for each type of business
Free 
Email free for up to 250 contacts

SMS free for up to 150 SMS/MMS credits

Email/SMS campaigns and automated flows

Forms & push notifications

Segmentation & personalization

Predictive analytics & A/B testing
Email ($20 per month)
Up to 500 contacts, upgrade as you grow.

All free features

No contracts or lock-ins

Additional chat support
SMS ($15 per month)
Up to 1250 SMS/ MMS credits, upgrade as you grow.

Library of multi-channel automated flows

2-way conversations

Customizable reports and attribution

SMS opt-in forms
Shopify App For Delivery Date Picking
There are multiple benefits of adding a Shopify delivery date picker app to your Shopify Checkout. With the aid of Shopify delivery date apps, you can provide your customers the option to choose a delivery date for their orders on your cart page, and even your Shopify checkout page. By implementing delivery date customization, Shopify Basic and Shopify Plus merchants can customize their Shopify checkout page experience to improve customer satisfaction, lower cart abandonment rates, and streamline their shipping processes.
Both customers and Shopify merchants can arrange orders more easily using Orderful. Choosing your chosen delivery time at checkout is made simple for your customers and saves you time and bother. With the aid of the Orderful Shopify app, you can focus on growing your company rather than stressing about order logistics. Additionally, offering multiple delivery alternatives can increase customer loyalty and happiness.
The app offers a basic plan and a plus plan, both of which come with a 7-day free trial. The difference between the plans is shown below.
Basic ($4.99 per month)

For Shopify Basic Merchants

Order scheduler displayed on the cart page
Plus ($19.99 per month)

For Shopify Plus Merchants

Order scheduler displayed on the checkout page

Regardless of your plan, you can benefit from the following features:
For pickup and delivery orders, you can specify custom daily or monthly delivery dates.

Utilize simple order management tools for scheduled orders to streamline order processing.

With customizable scheduler widgets for customers at checkout, you can personalize the look and feel of your checkout.

Date-specific blackout periods can be added for pickup and delivery orders.
Learning how to apply the app to customize your checkout page or cart page will help you better understand how Shopify delivery date customization applications like Orderful may improve your customer experience.

Add App Now

Shopify Apps To Upsell & Cross-Sell 
Customizing your Shopify checkout page is one of the core aspects you should focus on. The checkout is the final step where the customer is either broken or made and therefore extra effort must be put into making the checkout page as engaging and as easy to use as possible. However, that's not all. In order to boost your sales you must also learn the art of upselling and cross-selling on your checkout page, as well as continuously testing and optimizing your average order value strategy. The Dynamic Checkout customizer allows you to kill two birds with one stone. Using the app, you can upsell and cross-sell products and continuously test and optimize to further enhance your average order value.
Dynamic Checkout Customizer for Shopify Plus makes it easier for merchants to customize the checkout page using 3 unique checkout blocks. The list includes:
Instructional Banner for quick prompts.

Image Banner for visual promotions, sale announcements, or user-generated content.

Upsell Variants block to display products for up-selling or cross-selling.
By using these blocks, merchants can improve their customer's checkout experience and increase their store's average order value. The Dynamic Checkout Customizer offers a single plan that is limited to Shopify Plus merchants. 
Basic ($19.99 per month)
Personalize product recommendations with metafields

Cross-sell unlimited products using Buy-It-With recommendations at the checkout.

Upsell up to 4 featured product variants for an entire season or campaign duration.

Add image banners with promotional messages, discount offers, or UGC content.

Use customizable instructional banners for quick prompts or disclaimers.

Contact support for customized app features tailored to your needs.
The HypeUp app presents Shopify merchants with a convenient solution to enhance their sales by enabling them to customize the display of multiple products on the post-purchase page. This feature allows merchants to determine the quantity and priority of each product's visibility before the thank-you page on their Shopify store. Such a streamlined approach to product promotion holds the potential to drive conversions and boost revenue for businesses.
Research shows that your existing clients are 50% more likely to try out a new product, and they spend 31% more than new leads. To top that, on average, post-purchase upsell offers have a conversion rate of about 4%. However, we see some merchants with conversion rates of upwards of 10%. With the HypeUp app, you can combine targeting your existing customers and enhancing your average order value with the help of post-purchase upselling and cross-selling
The HypeUp Shopify App is totally free of cost and provides a suite of benefits that can help you secure a large slice of the pie through post-purchase upselling and cross-selling. Take a look at the app's features below.
Free
Selection of multiple products for post-purchase upselling and cross-selling

Set a quantity for each selected product

Attach a priority level for each selected product
Shopify App For Better Customer Service:
Specifically designed for e-commerce companies, Gorgias is a customer service platform. It has been created to make communicating with your customers as simple as possible by combining all the methods they may use to get in touch with you into one user-friendly app, including email, Facebook, Instagram, SMS, and Messenger.

In the form of "tickets," the app pulls the data from each of your applications into a customer profile. The helpdesk then uses these requests to provide them with any assistance they require (like changing a subscription), if necessary. When a customer's issue has been resolved, the helpdesk gets in touch with them.
To the queries that customers ask most frequently, automatic replies can be programmed. In reality, 60% of support requests for online stores are repeats of earlier requests, thus by putting up automation, the customer receives a prompt response, and the merchant has more time to address the more challenging inquiries. Gorgias is currently used by more than 2000 more Shopify stores, and they continue to expand.
The app offers four pricing plans and they all come with a seven-day free trial. We have shared the details of each pricing plan below
Starter Plan ($10 per month with $0.40 per each additional ticket) 
3 customer support agents

50 tickets per month included

Live chat
Basic Plan ($60 per month or $600 per year and save 17% with $40 per each additional 100 tickets)
Unlimited customer support agents

300 tickets per month included

Live chat

Customer service

Automation add-on available
Pro Plan ($360 per month or $3,600 per year and save 17% with $36 per each additional 100 tickets)
Unlimited customer support agents

2000 tickets included

Live chat

Customer service

Automation add-on available
Advanced Plan ($900 per month or $9,000 per year and save 17% with $36 per each additional 100 tickets)
Unlimited customer support agents

5000 tickets included

Live chat

Customer service

Automation add-on available
Add App Now
Shopify App For Subscription-Based Stores
Making the subscription process as simple as feasible is the key to keeping customer connections strong and making sure that customers continue to be useful. Shopify stores can benefit from a productive way to manage clients' subscriptions and recurring payments by using the Recharge Subscriptions app. 
Recharge is a trusted subscription management solution that is dedicated to assisting brands in transforming one-time shoppers into loyal customers. Their mission revolves around enabling businesses to grow their subscription-based models seamlessly. With Recharge, customers can conveniently manage their subscriptions directly from the store, ensuring a user-friendly experience. Moreover, Recharge offers extensive customization options, allowing brands to tailor the subscription experience to their unique vision. By leveraging Recharge's turnkey integrations, businesses can effortlessly connect their tech stack and streamline their operations.
Major payment processors and methods including Stripe, Authorize.net, Braintree by Paypal, and Active Merchant are supported with the ReCharge subscriptions app. Additionally allowed as payment options are credit cards like Apple Pay, Google Pay, PayPal, SEPA, and iDEAL.
Your Shopify store would start to experience notable improvements in both revenue and consumer engagement by streamlining the process of recurring payments. This Shopify app offers two pricing plans that come with a 30-day free trial. You can view the details of both plans below.
Standard ($99 per month with 1.25% + 19¢ per transaction)
Recurring Billing engine

Integration library

Recharge API

Recharge SMS

Customer Portal

Payment Processing

Multi-currency support
Pro ($499 per month with 1% + 19¢ per transaction)
Everything in standard

Enhanced analytics

Custom domains

Bundles

Enhanced customer portal

Configurable API Rate Limits
Add App Now
How To Choose Shopify Apps For Your Store?
Now that you know all the Shopify apps you should integrate into your Shopify store, the next step is deciding how to choose the best Shopify apps for your store. To spare you the stress, we've designed a guide to help you. Our points will help guide your decisions as well as prevent an app overload on your Shopify store, which could result in:
Poor store performance

App compatibility issues

Unnecessary extra costs

Extreme difficulty in managing 
You don't want that and neither do we, so without further ado, let's dive into the steps you can take to avoid it!
Learn the difference between Shopify & Shopify Plus Apps
Choosing the right app for your store is dependent on your respective Shopify Plan. The apps that will be compatible with your store vary depending on this aspect. Most Shopify Apps have pricing plans for all store sizes, and you will have to consider the plan that best fits the Shopify plan you have chosen. 
Shopify apps and Shopify Plus apps differ primarily in their target audience and the features they offer. Regular Shopify apps are designed for merchants on the Shopify, Shopify Basic, and Shopify Advanced plans. These are most often small to medium-sized businesses and entrepreneurs, catering to a wide range of needs from basic store functionalities to marketing and inventory management. Regular Shopify apps are suitable for businesses with moderate growth and resource demands.
On the other hand, Shopify Plus apps are specifically built for Shopify Plus merchants, who are typically high-growth or enterprise-level businesses with more complex requirements. These apps offer enhanced scalability, performance capabilities, and advanced features to meet the unique needs of larger businesses. They often provide additional customization options, robust APIs, and integrations with enterprise-level systems. Additionally, Shopify Plus apps generally come with higher pricing and offer dedicated account management and priority support to cater to the demands of enterprise clients.
It's important to consider the specific requirements of your business and the compatibility of the apps with your chosen Shopify plan before making a decision.
Establish your needs and goals
You should have a clear understanding of your store's goals and the issues it has to address before you start searching the app store. Do you want to raise SEO, increase customer loyalty, improve checkout conversion rates, or improve store UI/UX design, for instance? You may focus on the applications that can best benefit you by limiting your selections and identifying your unique requirements and goals.
Check the reviews and ratings
One of the best ways to evaluate an app is to see what other users have to say about it. You can read the reviews and ratings of each app in the app store and see how it has worked for other merchants. Look for positive feedback, as well as negative comments and complaints. Pay attention to the app's functionality, performance, support, pricing, and compatibility with other apps and themes.
Compare the features and benefits
Another way to compare apps is to look at their features and benefits. What does the app do and how does it help you achieve your goals? How does it differ from other similar apps? What are the advantages and disadvantages of using it? You can find this information on the app's description page, as well as on its website or documentation.
Test the app before you buy
Most Shopify apps offer a free trial period or a demo version that you can use to test their functionality and compatibility with your store. This is a great way to see how the app works in practice and whether it meets your expectations and needs. You can also contact the app developer if you have any questions or issues during the trial period.
Keep the price and value in mind
Last but not least, think about how much each app costs and how valuable it is. What are the available payment methods and how much does the app cost? Is there an upfront cost or a monthly fee? In accordance with your demands, does it provide several plans or tiers? How do the price and what the app offers compare in terms of value? If there are less expensive or free options, is it worth investing in?
How many Shopify Apps should you have?
How many applications does your Shopify store truly need? Merchants get dependent on Shopify applications, but Shopify doesn't need you to download an app every time you come up with a new feature or trick for your online business.
With the typical merchant utilizing six apps to assist them to operate their business and the number increasing daily, this is the million-dollar question on everyone's mind.
Although each business has unique needs and demands from its applications, 25 is a reasonable number for any substantial Shopify site. Why did we choose this number? Some organizations just require a few applications, whilst others require many more. The largest qualification for the number of installed applications in your store is how many front-end and back-end apps you have.
Front-end applications influence how your business appears and feels physically whereas Your site will load more slowly if you add more front-end applications. Because the app's code is not hosted on the same server as your website, they cause your site to load more slowly. Your website must call the server of the app developer each time a page loads. You can limit how fast your site is if its server is slow so that it matches that server's speed. Your shop runs more slowly. Your theme becomes slower and has more dependencies as you add more apps.
As a result, adding no more than 5 front-end apps will prevent your website from being unnecessarily sluggish and complicated. You won't go too far wrong if you follow this guideline.
Back-end applications include those for reporting, planning your inventory, importing and exporting goods, and integrating with other areas of your company, such as inventory management software. The speed of your site is unaffected by back-end apps, though. You don't need to set any restrictions if you require them because they don't call any external servers when the page loads. We suggest keeping them if you're utilizing them.
Conclusion
Making the right Shopify app selection for your Shopify store might be difficult, but with the help of these suggestions, you can decide with confidence and knowledge. Always keep your objectives and desires in mind, read reviews and ratings, evaluate the features and advantages, try out the app before you buy it, and take the price and value into consideration. You may do this to discover the top applications that can help you expand your store, avoid an app overload and ensure peak store functionality.
If you want your store to live up to its full potential throughout 2023, then we suggest adding each of these apps to your store. And hey, if you need help setting up the apps for your store, feel free to reach out to our team of Shopify experts below.
Book Free Consultation
About SANOMADS
A New York-based Shopify Experts agency. Book a free consultation session to discuss how you can scale your e-commerce store.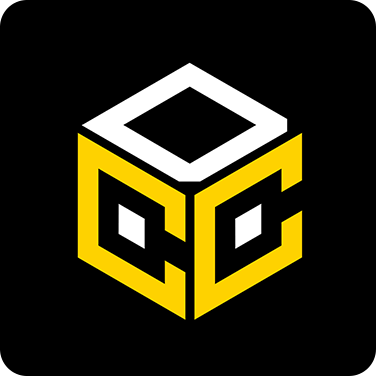 Dynamic
Checkout
Customizer
A Shopify App to enhance your store's checkout experience & drive up your average order value by 10X!