While discovering and attracting newer audiences to your Shopify store is important, it is also imperative that you make the most out of your current users, especially when you realize that the likelihood of selling to them is 14 times higher than selling to new customers. 
You must devise a strategy to increase your average order value from your existing customers and the key to doing so is mastering the art of upselling and cross-selling. Cross-selling or suggesting relevant products can lead to more significant sales and average order value growth.
This blog will provide you with practical tips and tactics to help you make the most of your existing customers and drive up your average order value with upselling and cross-selling. 
What are Cross-Selling and Upselling in Ecommerce?
Offering customers additional product recommendations that are optional to purchase is referred to as "cross-selling" or providing "add-ons". You can cross-sell on any page of your Shopify store, including product pages, checkout pages, and even thank you pages. However, do note that cross-selling on the checkout page, according to Predictive Intent, can actually boost conversions by 3% at the very least. There are Shopify apps you can use to cross-sell and upsell on your store, such as Dynamic Checkout Customizer and HypeUp.
Up-selling offers customers an upgraded version of the current purchase, whether it's a higher-priced, newer model of the item or the same item with value-added features. Spotify, for example, up-sells its premium service by highlighting the differences between free and premium services. Offering a higher-priced option at a discount is another up-selling tactic. However, it's crucial to offer an improved version of the same product.
Upselling and cross-selling continue to be profitable strategies for Shopify stores. It goes without saying that consumer purchase decisions can be significantly influenced through offering product recommendations. In fact, according to Monetate, product recommendations can increase revenue by up to 300%, improve conversions by 150%, and help boost average order value by 50%. This indicates that product recommendations are unquestionably beneficial, especially when they are tailored to the needs of the customer. 
Level Up!
Master Shopify
Our Shopify Experts share e-commerce growth strategies along with the latest updates & announcements from Shopify. Every week.
Tips for Successful Cross-Selling and Up-Selling
Effective cross-selling is highly dependent upon personalization. Customers are more inclined to buy if they believe that the new products have been picked just for them, depending on their tastes and preferences. Using pronouns like "you" and "yours" encourages customers to picture themselves owning the offered product while subtly nudging them in that direction. 
In order to personalize you will need to take the time to study your customer's preferences and make data-driven decisions for effective results. Do remember that in order to successfully cross-sells you must display product recommendations that complement the original product, cost less than the product, and don't need instructions. Making the recommended products tempting while keeping the customer focused on their first purchase should be the focus of your cross-sell strategy. 
Cross-selling not only offers the chance to raise sales and average order value for your Shopify store but can also improve user experience. Offering product recommendations that will improve the customer experience and ensuring customers that you care about them is a win-win situation for both you and your customers. 
When upselling, you must ensure that you don't provide a very large range of choices. For example, if a customer is looking to buy a Samsung S23, and you display all the latest iPhone models for a discounted price this will overload him/her with too many choices, only act to distract the customer from the original purchase, delay the decision process or even result in abandonment. 
A better approach would be to display up to 2 or 3 personalized recommendations that the user is more likely to purchase. In this case, if the user plans to buy a Samsung, you would be better off displaying newer Samsung models for a discounted price.   
Apps That Can Help
To successfully drive up your average order value, the following Shopify apps can help you set up your store to start cross-selling & upselling today. Take a look.
Dynamic Checkout Customizer
Dynamic Checkout Customizer provides 3 unique checkout blocks to customize your checkout page & display product recommendations. 
Checkout Instruction Banner

Checkout Image Banner

Upsell & Cross Sell Variants
With the upsell & Cross sell variants checkout block you can drive up your average order value to a new heights. This checkout block offers you two amazing functionalities to upsell and cross-sell your products. 
By choosing titles such as Buy it With or Complete Your Look, you can either upsell or cross-sell up to 4 products by choosing them manually or you can display up to 10 products through enabling metafields. With this feature, you have the golden opportunity to showcase personalized product recommendations and drive up your average order value.
Try Free Now
HypeUp 
HypeUp offers Shopify merchants a convenient way to boost their sales by allowing them to select multiple products and customize their appearance on the post-purchase page before the thank you page. Specifically, merchants can choose the available quantity and priority of each product's appearance before the thank-you page on their Shopify store. This streamlines the process of promoting products and can help increase revenue and average order value. 
Try Free Now
Are you ready to devise an effective cross-selling and upselling strategy? Remember, customers love product recommendations when they are done well. When Shopify merchants make personalized recommendations based on their previous purchasing history, 39% of customers make additional purchases. Your consumers' purchases will benefit from your smart, considerate, or strategic product recommendations, which will also increase your sales and average order value.
About SANOMADS
A New York-based Shopify Experts agency. Book a free consultation session to discuss how you can scale your e-commerce store.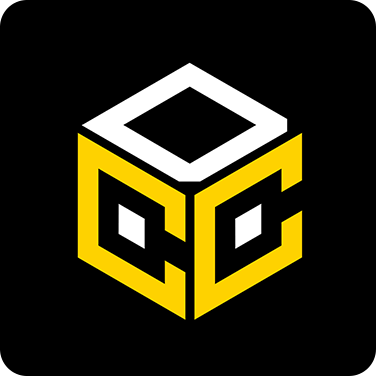 Dynamic
Checkout
Customizer
A Shopify App to enhance your store's checkout experience & drive up your average order value by 10X!