With the introduction of the Internet, businesses saw a massive change in how they ran their operations. In the digital era, it is imperative that businesses adapt to and leverage rapidly changing trends in technology. As a Shopify merchant, you must stay one step ahead of emerging trends, and now, with the groundwork for Web 3.0 underway, the e-commerce industry as a whole must brace itself for change.
With the buzz surrounding terms like Web 3.0 and the metaverse, there's a great deal of speculation about a potentially transformative version of the internet that could revolutionize online shopping. But what does it really mean? What exactly is Web 3.0, and how will it potentially reshape the e-commerce landscape?
In this all-encompassing exploration of Web 3.0 e-commerce, we will delve into these fundamental inquiries, providing you with the necessary insights to grasp the concept. Let's begin!
What is Web 3.0?
The next generation of the internet, known as Web 3.0, aims to provide users with a more individualized, interactive, and secure online experience. New technologies like blockchain, semantic web, NLP, and machine learning, which enable a more decentralized and intelligent web, power Web 3.0.
What is the difference between Web 1.0, Web 2.0, and Web 3.0?
Web 1.0, Web 2.0, and Web 3.0 represent distinct phases in the evolution of the Internet, each with its own characteristics and capabilities:
Web 1.0: Web 1.0, often referred to as the "read-only web," emerged in the early days of the Internet. It was primarily a static and one-way communication platform, where users could access information but had limited ability to interact or contribute. Websites were predominantly informational, lacking user-generated content and dynamic features. Web 1.0 was characterized by basic HTML websites and limited connectivity between users.
Web 2.0: Web 2.0 ushered in a paradigm shift, transforming the internet into a more dynamic and interactive platform. It marked the era of user participation, social collaboration, and user-generated content. Web 2.0 introduced various interactive tools and technologies, such as social media platforms, blogs, wikis, and video-sharing sites. Users could now actively engage with websites, create content, share information, and collaborate with others. Web 2.0 emphasized user-centric experiences, fostering online communities and enabling two-way communication.
Web 3.0: Web 3.0, also known as the "semantic web" or "intelligent web," represents the next phase in Internet evolution. It aims to enhance the web's capabilities by leveraging technologies like artificial intelligence (AI), machine learning, and decentralized networks. Web 3.0 envisions a more intelligent and context-aware web, where data is interconnected, machine-readable, and accessible to both humans and machines. It emphasizes personalized and meaningful experiences, smart automation, and decentralized control. Web 3.0 aims to empower users with greater control over their data, enhanced privacy, and seamless interoperability across platforms and services.
It's important to note that the transition between web phases is not strictly defined, and elements of each phase may coexist in the present-day internet. Web 3.0 is still a concept in progress, and its full realization is yet to be achieved.
Level Up!
Master Shopify
Our Shopify Experts share e-commerce growth strategies along with the latest updates & announcements from Shopify. Every week.
What does Web 3.0 mean for E-Commerce?
It is still unclear how Web 3.0 will impact how we shop online and the function of e-commerce behemoths like Shopify, BigCommerce, or Amazon. In this blog post, we'll look at some potential Web 3.0 effects on e-commerce and how they might affect how people shop online in the future.
Possession of Assets
Web 3.0 will soon establish a setting where eCommerce sellers can claim the asset they desire for their companies. Videos, images, press releases, and other types of content are all examples of these assets. It implies that Web 3.0 will be more significant and thorough for eCommerce businesses and their customers.
Voice Assistants and AR/VR Technology Integrations
Artificial intelligence and machine learning applications will be used in Web 3.0 to improve user experiences. Virtual reality, voice assistance, and AR/VR experiences will all be a part of this technology. A new environment where users can view natural objects in real-time is made possible by such a method.
These technologies are revolutionizing the eCommerce sector: voice commerce, AI, and augmented reality. Due to its ability to give users complete freedom when making purchases, voice commerce will play a huge role.
From 2021 to 2026, the global AR & VR in the eCommerce market will grow at a rate of over 25%. The use of AR and VR will bring about revolutionary changes in the history of eCommerce thanks to the development of tech solutions and the emergence of various online platforms.
Personalized Loyalty Programs
The transformation of how we think about and utilize loyalty programs is just one of the exciting opportunities that Web 3.0 and its related technologies present for e-commerce businesses.
NFTs in particular can be used as incentives that can be earned in the same way that points are earned in a conventional loyalty program. This will be a desirable option for brands because it will support their efforts to increase customer retention and foster brand loyalty, which is more crucial than ever in the current challenging economic climate.
Increased Privacy and Data Control
The fact that Web 3.0 gives users more control over their personal data and privacy is one of its key features. Web 3.0 enables users to own and control their own data through decentralized applications (DApps) and smart contracts, in contrast to Web 2.0 where users must rely on third-party platforms and intermediaries to store and manage their data.
As a result, users have control over who can access their data, how it will be used, and what advantages they will receive from sharing it. For instance, users can decide whether to share their purchase history or preferences with specific e-commerce platforms or vendors in exchange for benefits or discounts or completely withhold that information.
Users will also benefit from a safer and more private online shopping experience as they won't have to worry about data breaches, hacks, or unauthorized third parties using their personal information. Blockchain technology is used in Web 3.0 to encrypt and verify transactions, protecting user data and identities.
Enhanced Personalization and Interactivity
Another aspect of Web 3.0 is that it gives online shoppers a more customized and interactive user experience. In order to comprehend the intent and context of user queries and content, as well as to deliver pertinent and personalized responses, Web 3.0 makes use of the semantic web, natural language processing, and machine learning technologies.
Users will be able to communicate with e-commerce platforms and vendors using natural language, voice, or gestures and receive feedback, suggestions, and recommendations that are tailored to their needs, preferences, and behavior. Users can, for instance, search for information like "What is the best laptop for gaming?" or "Show me some dresses for a wedding" and receive results that are tailored to their needs.

Rich media content like audio, video, and images is another feature of Web 3.0 that makes user experiences more immersive and compelling. Before making a purchase, customers can view and try on products in 3D, augmented reality, or virtual reality. Users can also produce and distribute their own content, such as reviews, ratings, or photos, with other users.
Increased E-Commerce Competition and Innovation
Web 3.0 also increases e-commerce competition and innovation, which is its third feature. By removing the need for centralized platforms or middlemen to reach customers or complete transactions, Web 3.0 lowers entry barriers for new entrants and challengers in e-commerce.
Anyone can build their own DApps or smart contracts using Web 3.0, which can provide a range of e-commerce services like marketplaces, payment methods, loyalty schemes, and delivery networks. In terms of quality, price, convenience, or customer service, these DApps or smart contracts can compete with current e-commerce platforms or vendors.
Peer-to-peer networks allow e-commerce players to exchange information, resources, and value with one another, which promotes greater collaboration and cooperation among them. For instance, e-commerce platforms or vendors can work with other DApps or smart contracts to provide customers with better goods, services, or incentives.
Web 3.0 promotes e-commerce innovation and experimentation by enabling user involvement in the development and management of e-commerce DApps or smart contracts. Users can provide suggestions, criticism, or votes to enhance or change the capabilities of these DApps or smart contracts.
Conclusion
Web 3.0 is crucial to the development of the Internet and e-commerce. This improves the online shopping experience for customers and encourages competition and innovation in the e-commerce sector. Web 3.0 has the potential to undermine the hegemony of e-commerce behemoths like Shopify, BigCommerce, or Amazon while empowering new competitors and entrants.

There are still a great deal of challenges and unknowns to be overcome because Web 3.0 is still in its early stages of development and adoption. Some of these challenges include technical complexity, scalability issues, legal challenges, user education problems, and adoption barriers.

As a result, those involved in e-commerce must keep an eye on the trends and advancements of Web 3.0 and be prepared to innovate and adapt as needed. And if you need customizations on your store to give it the edge it needs, feel free to reach out to the SANOMADS team of Shopify Experts below.
About SANOMADS
A New York-based Shopify Experts agency. Book a free consultation session to discuss how you can scale your e-commerce store.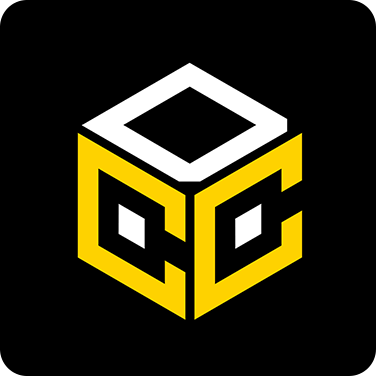 Dynamic
Checkout
Customizer
A Shopify App to enhance your store's checkout experience & drive up your average order value by 10X!