As an e-commerce business owner, providing a seamless and personalized shopping experience for your customers is of crucial significance. With Shopify Plus, you can create a custom checkout process tailored to your specific business needs and customer preferences. 
In this step-by-step guide, we will walk you through setting up your custom Shopify Plus checkout, unlocking the potential to improve brand perception, boost customer satisfaction, enhance conversions, and ultimately enhance your average order value. 
If you go to the Shopify App Store and search for "Dynamic Checkout Customizer", you will be able to install the app on your Shopify store. 
This app allows you to perform multiple checkout customizations. The Dynamic Checkout Customizer for Shopify Plus simplifies the process of customizing the checkout page with three distinct checkout blocks. These blocks include:
Instructional banner for quick prompts.

Image banner for visual promotions and announcements or user-generated content.

Upsell variants block for displaying additional personalized product recommendations to enhance upselling and cross-selling opportunities.
Through these checkout blocks, the app can help you with the following customizations on your store:
Guide customers to a seamless checkout with instructions

Create a fear of missing out by displaying limited-time offers or user-generated content

Establish trust by displaying trust badges or customer testimonials

Cross-selling and upselling with personalized product recommendations
Let's dive into how you can use the Dynamic Checkout Customizer for an unmatchable checkout experience.
Once you install the app on your store, follow these steps:
Navigate to Settings>Checkout>Customize 

Once you click customize you should see a screen as shown below. Navigate to the bottom and click on add app block. 
Next, you will be able to view the three checkout blocks the app offers, as shown below:
Let's start off with the Checkout Instruction Banner. Select the Checkout Instruction Banner from the 3 available options. Once you do so, a panel will open up where you will be able to customize it as per your preferences.
With the checkout instruction banner, you can enter a banner title based on what you wish to instruct users with and also enter a banner description to further assist users toward a smooth checkout.
You can select a banner status from four options, which are:
Info (Best for providing users with general information on the checkout process)

Warning (Best for guiding users of important policies or updates)

Success (Best to make users aware of beneficial updates or policies)

Critical (Make users aware of extremely important policies or updates)
You can also choose to make your instruction banner collapsible by clicking true. This will allow you to hide your banner description.

Now let's move on to the checkout image banner. With the checkout image banner, you can display trust badges, as well as create a fear of missing out by displaying limited-time discounts or user-generated content.
To apply this checkout block simply select the Checkout Image Banner from the available options and the customization panel will appear. 
There are multiple customizations you can implement here, as mentioned below:
Enable/Disable Image by choosing true to enable an image and false to disable it.

Enter the Image URL for the image banner. This is a link to the destination where the image is stored on your Shopify account.

Clickable Image Link. This is to send users to an external link by clicking on the image. Simply add the link to where you want users to land in case they click on the image.

Enable/Disable Text. In case you wish to add text to your image, you can do so by clicking on true under Enable Image with Text.

You can type your preferred text in the box under the banner text heading.

You can also select the image position as left or right, as well as the text position and alignment as you see fit.
Finally, we move on to the checkout upsell variants, the key to growing your average order value. This checkout block allows you to showcase multiple products to upsell or cross-sell on your checkout page. 

With this checkout block, you can either manually add up to 4 featured products or go for customized recommendations as per your customer's shopping preferences with up to 10 products.
To set up featured product recommendations, follow these steps:
Add a heading: Choose a heading like "Complete the Look" or "Recommended for You."

Customize heading size: Select from three options in the Section Heading Level dropdown.

Align the heading: Choose the alignment (start, center, or end) in the Section Heading Alignment dropdown.

Select featured products: Pick four products from the dropdown menu to showcase.

Enable personalized recommendations: Set metafields to "true" and specify the metafield title for all products.

Choose recommendation block title: Decide between "Variant" for different options of the same product or "Products" for related items.

Adjust font size: Select from six options ranging from extra small to extra large.

Style product titles: Customize titles as bold, italic, or normal.

Configure variant selection label: Choose the call-to-action and decide whether to hide variants already in the cart.

Adjust product layout: Opt for a list or scroll options to showcase products.

Customize button text and style: Write your preferred text and choose from primary, secondary, or plain button styles.

Modify font size and price styles: Select from six font sizes and choose italic, bold, or normal styles for prices.

Display up to 10 product recommendations.
Note: Prior to set up, create a metafield in the settings by adding a definition with a namespace, key, and the desired products. 
Our client, Fame On Central, utilized upsell variants, resulting in a remarkable 20% growth in average order value.
With Shopify Plus, you have the opportunity to create a unique and streamlined custom checkout experience that aligns with your brand and delights your customers. By following this step-by-step guide, you can confidently set up and launch your custom checkout, unlocking the full potential of your e-commerce business. Take control of your customer's journey and elevate your online store to new heights with Shopify Plus custom checkout.
Remember, checkout is a critical touchpoint in the customer's purchasing journey. Invest the time and effort into creating a seamless and personalized experience, and reap the rewards of increased conversions and customer satisfaction.
Start your Shopify Plus custom checkout journey today and unlock the power of tailored e-commerce experiences for your business.

About SANOMADS
A New York-based Shopify Experts agency. Book a free consultation session to discuss how you can scale your e-commerce store.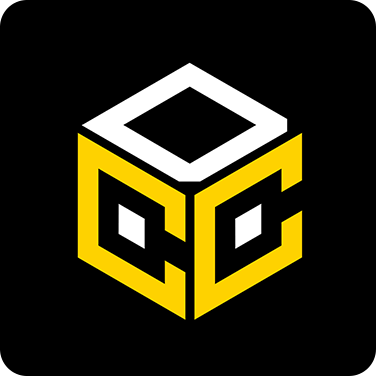 Dynamic
Checkout
Customizer
A Shopify App to enhance your store's checkout experience & drive up your average order value by 10X!