One of the hottest marketing strategies prevalent now is influencer marketing. This refers to collaborating with and utilizing niche-based influencers or thought leaders to reach existing and potential customers. These influencers can appear in any way. They could be well-known bloggers, YouTubers, Instagrammers, or Twitter users. The list goes on and on. This form of marketing is one of the most effective forms of marketing and is here to stay.
If you are a Shopify merchant, it's prime time to elevate your game by utilizing influencers in your Shopify store's marketing campaigns if you aren't already doing so. You can do this by building closer relationships with influencers and content creators. In the already fiercely competitive platform that is Shopify, finding just the right influencers for your niche is of crucial importance. However with the right tool, this should be a walk in the park, luckily Shopify has you covered.
You might have heard of Shopify Collabs, a new feature that allows you to collaborate with other merchants and influencers on your store. But what exactly is Shopify Collabs and how can it benefit your business? In this blog post, we will explain everything you need to know about Shopify Collabs, including how it works, how to set it up, and how to use it effectively.
Level Up!
Master Shopify
Our Shopify Experts share e-commerce growth strategies along with the latest updates & announcements from Shopify. Every week.
What is Shopify Collabs?
Shopify Collabs is an app launched by Shopify in August 2022, that brings together brands and influencers. The app connects Shopify merchants and influencers to foster collaborations. Utilizing the unmatchable power of influencer marketing, the app was designed to assist Shopify merchants in growing their Shopify stores.
Collaborations are advantageous to both parties. For business owners, it presents a chance to make use of the massive follower base of influencers to increase reach and product sales. For creators, it presents a chance to monetize their audience while giving them extra income streams outside their main platforms.
Merchants can look for influencers using Shopify Collabs by category, location, or audience size. It is essentially a handpicked list of influencers in fashion, beauty, home, and lifestyle. Based on their requirements and budget, brands can use the site to identify the ideal influencer to market their goods.
These influencers may be discovered on Shopify's enormous database, alongside their critical analytics such as follower counts and engagement rates.
Additionally, Collabs will give creators access to a database of Shopify sellers who want to collaborate with them on unique products. Then, creators can decide which vendors they want to work with and what goods they want their followers to purchase. 
With Shopify Collabs, Shopify provides a unique solution for brands to add engagement to their marketing strategies and assist merchants in reaching customers they might not have otherwise been able to.
Opportunities provided by Shopify Collabs
You can collaborate with anyone with a Shopify account, such as other merchants, influencers, artists, designers, or celebrities. You can also create collabs with people who don't have a Shopify account, by sending them an invitation link. You can set up different types of collaborations, such as:
Product promotions: Shopify Collabs allows you to send your products as gifts to specific influencers. This is an excellent strategy for generating interest in your company's name and goods. Additionally, this information is stored, enabling businesses to track their PR packages and make sure they are logged into their inventory data.
Affiliate marketing: Your collaborator promotes your products on their channels and earns a commission for each sale. The best part is that you can hire affiliates to promote your store on their own platforms. This means you can increase sales without managing a large team. Additionally, you can set commission rates based on sales, rewarding high-performing affiliates with higher commissions.
Optimizing performance: Shopify Collabs offers a wide range of analytics information so you can monitor the effectiveness of your creator collaborations. From within your Shopify store, you can keep an eye on both progress and affiliate data.
What are the benefits of Shopify Collabs?
Shopify Collabs can help you grow your business in several ways, such as:
Expanding your audience: By collaborating with other merchants or influencers, you can reach new customers who might not have heard of your brand before.
Increasing your credibility: By partnering with reputable collaborators, you can boost your brand image and trustworthiness.
Creating unique products: By co-creating products with your collaborators, you can offer something new and exciting to your customers.
Saving time and money: Through affiliate marketing with your collaborators, you can reduce your inventory and marketing costs.
Shopify Collabs allows you to easily manage your collaborations from your Shopify admin. You can create and edit collaboration offers, invite collaborators, track sales and payouts, and communicate with your collaborators.
How to Setup Shopify Collabs
First off you need to install the Shopify Collabs app through the Shopify App Store.
Next, you need to create your account. To do this, follow the steps below:
From your Shopify admin, click Settings > Apps and Sales channels

Click Shopify Collabs

Click Open app

Review and accept the terms and conditions for using Shopify Collabs
Setup application page with the following steps:
From your Dashboard, in the Get Started section, click Edit your Application page

In the Page design section, upload your logo or brand name, and customize the overall design of this page

In the About section, add a page title, and description of your brand and/or audience

In the Collab benefits section, add a list of the benefits of working with you
Share your application page with the steps below:
The Your application page is complete! page, you can access a link to share. 

You can also customize a widget in the Add a Widget to your Store section
Finally set up PayPal Payouts.
How to use Shopify Collabs effectively?
Shopify Collabs can be a powerful tool for growing your business and reaching new customers. However, it also requires some planning and strategy to make it work well for both you and your collaborator.
Here are some tips on how to use Shopify Collabs effectively:
Choose your collaborators wisely: Make sure you collaborate with people who share your vision, values, and target audience. Look for people who have complementary skills, products, or niches that can enhance your store's offering.
Communicate clearly: Establish clear expectations and agreements with your collaborator before starting the collab. Discuss the goals, roles, responsibilities, timelines, budgets, marketing plans, and revenue splits for the collab.
Create unique products: Don't just copy or repackage existing products for your collab section. Create new products that provide valuable solutions to your target market. 
Giving you the opportunity to leverage the power of influencer marketing, Shopify Collabs is a tool that you must use to your advantage in order to connect with a larger audience and establish your brand identity.
We sincerely hope that our blog has given you a better understanding of the value of brand collaborations with Shopify Collabs and how to position yourself for success on the Shopify Collabs platform. If you however want to leverage the power of 360-degree result based marketing strategy, feel free to discuss your project with SANOMADS team of experts.
Book Free Consultation
About SANOMADS
A New York-based Shopify Experts agency. Book a free consultation session to discuss how you can scale your e-commerce store.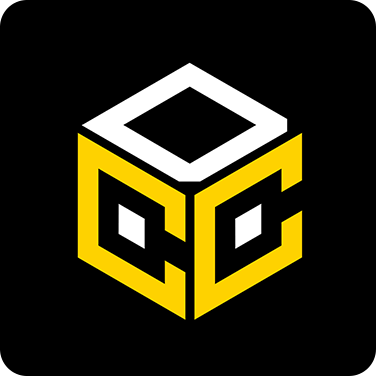 Dynamic
Checkout
Customizer
A Shopify App to enhance your store's checkout experience & drive up your average order value by 10X!