In the rapidly evolving landscape of e-commerce, maintaining a competitive edge and expanding customer reach are essential for success. Shopify, a renowned e-commerce platform, has continuously led the charge in empowering merchants with cutting-edge solutions. Among these groundbreaking features is Shopify Marketplace Connect, poised to transform how online businesses grow, tapping into new horizons of opportunity.
What Is Shopify Marketplace Connect?
Shopify Marketplace Connect is a robust addition to the Shopify Summer Editions 2023. This feature empowers merchants to effortlessly integrate their online stores with renowned third-party marketplaces like Amazon, Walmart, eBay, and Etsy. By utilizing Shopify Marketplace Connect, merchants can effortlessly list and sync their product offerings on these prominent platforms, reaching a broader audience and unlocking new growth opportunities.
Advantages for Shopify Merchants
1. Expand Your Customer Reach
Unlock the potential of millions of active users on popular marketplaces, reaching untapped audiences and expanding your customer base.
2. Boost Sales Potential
With increased exposure across multiple platforms, your products gain higher visibility, leading to a significant boost in sales and revenue.
3. Simplify Order Management
Centralize all marketplace orders within your Shopify admin, streamlining fulfillment, reducing errors, and improving overall efficiency.
4. Data-Driven Insights
Gain valuable data insights into your sales performance across different marketplaces, empowering data-driven decisions, optimized marketing strategies, and new growth opportunities.
5. Elevate Brand Visibility
Showcase your products on reputable marketplaces, enhancing your brand's visibility and credibility, fostering trust among potential customers, and reinforcing your brand image in the competitive e-commerce landscape.
How to Get Started with Shopify Marketplace Connect?
Integrating your Shopify store with external marketplaces is a straightforward process. To get started, you must first navigate to the Shopify App Store and install the app. Once you click on add app, you will see the page below. Click on the Install App button.
You will next be asked to connect a marketplace as shown below. Click on the Connect Marketplace button.
You will then see the screen shown below. Choose connect for the platform you want to connect to from the options available, which include Amazon, Walmart, Ebay and Etsy. For the purpose of this article, we have connected with Ebay. 
Next you will have to choose the products you wish to list on the platform you've connected to. Navigate to the Listings option in the panel on the left and select the products you wish to display.
Once you've chosen the products, navigate to Mapping. Under this section, you can set the following attributes as per your convenience:
Sales Attributes

Item Specifics Attributes

Listing Attributes

Payment Attributes

Shipping Attributes

Return Policy Attributes
Once you're done setting up the previously mentioned attributes, navigate to the Settings option. Under this section you can make adjustments to the following aspects:
Upload a logo

Set default listing values

Manage currencies

Synchronize listing price and inventory

Adjust order import settings

Adjust feedback settings

Adjust business policies

Adjust link listings

Choose your default location
Once you've made all the adjustments, click on Save. When you start receiving orders, you will be able to view orders you receive under the Orders heading in the panel. The dashboard segments each order based on certain metrics allowing you easily track which marketplace is most beneficial for your store. 
Conclusion
Shopify Marketplace Connect is a game-changing feature that empowers merchants to expand their e-commerce horizons and reach new heights in their business journey. By effortlessly connecting your Shopify store with popular marketplaces, you can widen your customer base, boost sales, and strengthen your brand presence. Whether you're an established business or a budding entrepreneur, embracing Shopify Marketplace Connect can be a strategic move to stay ahead in the dynamic world of e-commerce.
Unlock the true potential of your online business with Shopify Marketplace Connect today. Leverage the power of multiple platforms, reach new audiences, and propel your e-commerce success to new heights. Embrace the future of e-commerce with Shopify Marketplace Connect - the gateway to unlimited possibilities!
About SANOMADS
A New York-based Shopify Experts agency. Book a free consultation session to discuss how you can scale your e-commerce store.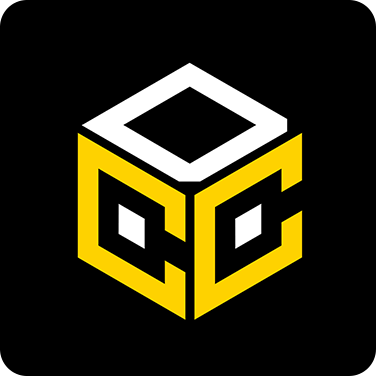 Dynamic
Checkout
Customizer
A Shopify App to enhance your store's checkout experience & drive up your average order value by 10X!