In the competitive landscape of e-commerce, developing a Shopify Store is the first step to starting your e-commerce journey. However, there are multiple other aspects you have to focus on in order to scale your business. You must emphasize giving your users the best possible experience, marketing your brand, adding unique functionalities, and finally, a really crucial aspect you need to focus on as a Shopify merchant is enhancing your average order value. What is AOV? AOV or Average Order Value is the average amount of money a customer spends on your Shopify store in a single transaction. A strategic approach to increase your average order value (AOV) is one of the most effective ways to boost your revenue and store profitability. By improving your AOV, you can generate more revenue from the same number of customers maximizing customer lifetime value.
But how do you increase your AOV? And how do you know if your AOV strategy is working? In this blog post, we will show you how to improve, test, and optimize your AOV strategy using data-driven methods and best practices.
What Is AOV & Why Is It Important?
AOV is a crucial statistic for gauging the effectiveness of your Shopify store. It provides information on the value you receive from each customer as well as your effectiveness at upselling and cross-selling your goods. A higher AOV indicates that you are maximizing each customer's potential and boosting your profit margin. Here's an overview of average order values in E-commerce from 2017 to 2023.
By dividing your total revenue by the number of orders, you may get your AOV. Your AOV would be $50, for instance, if you received $10,000 in revenue from 200 orders. You can figure out your AOV for various client groups, such as new vs. returning consumers, product categories, distribution channels, or marketing campaigns.
 AOV is significant since it has a direct impact on your revenue. You may boost your revenue by improving your AOV without increasing your marketing or customer acquisition costs. Additionally, you can raise your customer lifetime value (CLV), which is the total sum of money a customer spends with you throughout the course of their dealings with you.
Level Up!
Master Shopify
Our Shopify Experts share e-commerce growth strategies along with the latest updates & announcements from Shopify. Every week.
How To Increase Your AOV?
There are multiple effective and proven methods you can use to enhance your average order value. Some different tactics you can use include:  
Leverage Pricing Strategies 

Offer Product Bundles 

Run Discounts & Promotions 

Free Shipping Thresholds 

Introduce Loyalty Programs

Display Product Recommendations at the Checkout

Highlight Upsell and Cross-sell Offers on your Checkout Page 

Make Post-purchase Product Recommendations on your Thank You Page
One of the more effective of these strategies is to increase your AOV with Upsell & Cross-sell offers on the Shopify Checkout page. That is when you are customers are most likely to buy more. There are Shopify Plus apps that let you customize your checkout page with ease, improving the potential of your online store. For Shopify basic users, apps like HypeUp let you display similar recommendations on the thank-you page.
Dynamic Checkout Customizer
The Dynamic Checkout Customizer for Shopify Plus users allows merchants to customize the checkout page using 3 unique checkout blocks. These blocks include an Instructional Banner for quick prompts, an Image Banner for visual promotions or sale announcements, a featured products recommendation for upselling, and a buy-it-with product suggestion for cross-selling. With just a few easy drag-and-drop clicks, merchants can improve their customers' checkout experience, and increase their store's average order value.
HypeUp
By giving you the option to showcase product recommendations immediately after the checkout on the thank-you page of your Shopify store This Shopify app streamlines the process of promoting products and can help you increase store revenue. It provides you with a convenient way to boost sales by allowing you to select multiple products and customize your appearance on your post-purchase page.
Undertaking Shopify checkout customizations and leveraging the opportunity hidden in post-purchase pages can help you improve your sales performance and customer satisfaction. You can use different methods and tools to customize your checkout page according to your needs and preferences. However, you should always test your changes before applying them to your live store and monitor their impact on your metrics.
How To Test Your AOV Strategy
You must test and gauge the results of your AOV plan before making any adjustments. Running trials on your Shopify store to discover how various factors affect your AOV can help you test your AOV strategy. The most effective way to test your AOV plan involves fusing the A/B testing technique with pertinent and user-centered Shopify checkout customizations. A/B testing is a method that enables you to assess how well two variations of your Shopify checkout page perform against one another. You may test, for instance, which improves your AOV more—offering a 10% discount or a free gift.
You must divide the traffic to your Shopify store into two groups—group A and group B—in order to conduct an A/B test. The Shopify checkout page will be displayed in its original form for Group A (the control) and in its modified form for Group B (the variation). Then, you keep tabs on both groups' actions and results and compare them using statistical analysis. The version with a higher AOV comes out on top.
You may perform A/B tests on your Shopify store using a variety of tools and platforms, like Google Optimise, Optimizely, VWO, and others. With these tools, you may modify your Shopify checkout page without knowing any code and monitor how well they operate using analytics. Additionally, they offer analysis and guidance on how to interpret the findings and make data-driven decisions.
To run A/B tests on the Shopify checkout page with Google Optimize, you can follow these steps:
Set up your Google Optimize account and connect it to your Google Analytics account.
Create a new experiment in Google Optimize and select the "A/B test" experiment type.
Choose the checkout page on your Shopify store as the page you want to test.
Set up your experiment variants by creating alternate versions of the checkout page. You can use the visual editor in Google Optimize to make changes to the page or upload custom HTML and CSS code.
Set up your experiment objectives by selecting the goals you want to track. You can use standard goals like pageviews and time on the page, or create custom goals based on user behavior.
Launch your experiment and let it run for a sufficient amount of time to collect data. Google Optimize will automatically distribute traffic to the different experiment variants and track user behavior.
Once your experiment has reached statistical significance, review the results in Google Optimize and determine which variant performed best. You can then implement the winning variant on your Shopify store.
It's important to note that running A/B tests on the checkout page can be sensitive since any changes to the checkout flow can impact the user experience and affect conversion rates. Therefore, it's important to carefully plan and execute your experiments to minimize any negative impacts on your business. Additionally, some changes to the checkout page may not be allowed by Shopify's terms of service, so make sure to review their policies before making any modifications.
How to Optimize Your AOV Strategy
You can improve your AOV strategy by integrating the successful variations on your Shopify checkout after testing it and determining what works and what doesn't. To enhance your AOV even more, keep exploring fresh concepts and theories.
Do not forget that improving your AOV approach requires ongoing effort. It necessitates constant review and assessment of your performance and user comments. Your AOV and other pertinent metrics, such as conversion rate, bounce rate, cart abandonment rate, customer satisfaction, retention rate, etc., should continuously be monitored. You can use these analytics to pinpoint any problems or areas where your AOV approach needs improvement.
Additionally, keep in mind that improving your AOV plan shouldn't come at the expense of your customers' loyalty or contentment. Making your customers feel valued and rewarded for their purchases is something you should always do. Additionally, you should steer clear of any strategies like sneaky fees, deceptive offers, or intrusive pop-ups that might irritate or mislead your users.
You and your Shopify store's users will benefit from optimizing your AOV approach. Your income and profitability can rise while giving your consumers additional value and advantages if you focus on increasing your AOV the right way. You can more successfully and effectively accomplish this aim by testing and improving your AOV approach using data-driven techniques and industry best practices. 
Our guide should bring you up to speed on why AOV is important and how it can be increased, tested, and optimized. If you however require professional services, you can reach out to the Sanomads team of Shopify Experts below.
Book Free Consultation
About SANOMADS
A New York-based Shopify Experts agency. Book a free consultation session to discuss how you can scale your e-commerce store.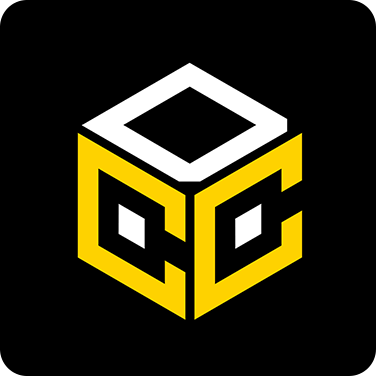 Dynamic
Checkout
Customizer
A Shopify App to enhance your store's checkout experience & drive up your average order value by 10X!