As a Shopify merchant, search engine optimization (SEO) is one of the most essential techniques for maintaining a profitable Shopify store. Several parts of your business must work together for your store to rank higher on search engines and increase organic traffic. SEO is a continual process that calls for ongoing concentration, optimization, and testing rather than a one-time effort. We have compiled a Shopify SEO checklist for 2023 to assist merchants in optimizing their Shopify stores. Our guide will go over actions you can take to optimize for:
Technical SEO 

On-Page SEO

Off-Page SEO 
Technical SEO
Technical SEO entails optimizing your store's technical components to make sure that its performance is up to par. Speed, security, crawlability, and indexability are a few factors that fall under technical SEO. The areas of concern that you, as a merchant, should concentrate on optimizing are listed below.
Optimizing for Mobile 
This is important because 73 percent of online sales are made using mobile devices. Search engines give mobile-friendly Shopify websites the highest ranking possible. Search engines prioritize material that is mobile-optimized when a search is done on a mobile device. Make sure your Shopify store is responsive to mobile devices to increase mobile traffic.
Optimize For Faster Performance
You may optimize your Shopify store's speed to enhance customer experience while also lowering bounce rates and raising conversion rates. Developers can find any performance issues or improvements by regularly testing the performance of your store. A speed test can point out particular portions of the website that might be slowing it down and reveal the areas that still need work.
In order to make your website load more quickly you can:
Use a Shopify theme that's quick and flexible.

Undertake Image compression

Minify JavaScript and CSS files.

Reduce the quantity of HTTP requests

Switch on browser caching

Make use of a content delivery network
Purchase a Unique Domain Name
Your store's professionalism, branding, and SEO performance can all be enhanced with a bespoke domain name. Purchasing a unique domain name for your Shopify store can have a number of advantages. Included among these are:
Professionalism: Having your own unique domain name offers your business a more polished and respectable appearance, which can assist build client trust.
Branding: A unique domain name will assist you in creating and promoting your brand identification, which will make it simpler for customers to recall and identify your shop.
SEO: Having a unique domain name with pertinent keywords in it will raise the visibility of your store on search engines, which in turn can increase traffic and sales.
You can take the following actions to buy a custom domain name for your Shopify store:
Visit your Shopify dashboard and select "Online Store" from the menu on the left.

Then select "Buy new domain" from the "Domains" menu.

Click "Check availability" after entering the domain name you want.

Click "Buy" and adhere to the steps to finalize the transaction if the domain name is available.

When you return to the "Domains" page after purchasing the domain name, click "Connect existing domain".

To link your custom domain name to your Shopify store, follow the instructions.
Your domain name should be as pertinent to your niche as you can manage while also being simple to recall. Your brand recall will improve as a result. 
Use the HTTPS protocol and install an SSL certificate.
Security, user confidence, and SEO ranking can all be improved with an SSL certificate and the HTTPS protocol. An SSL certificate is a digital certificate that uses SSL technology to authenticate a website and protect data transport to the server. The HTTPS protocol uses SSL/TLS encryption to safeguard data transferred between a user's browser and the website server in terms of online security. The use of an SSL certificate and HTTPS protocol has a number of benefits, including increased security, authentication, better SEO rankings, more user confidence, and compliance with laws that call for the use of SSL certificates and HTTPS protocol in order to secure user data.
Submit your sitemap to Bing Webmaster Tools and Google Search Console 
By doing this, you can make your website more visible in search results by assisting search engines in finding your URLs. Sitemaps are essential for website organization and can greatly increase the efficacy of your SEO approach. Web crawlers can quickly find all the pages on your website, hasten the indexing process, and increase your website's exposure in search results by using sitemaps. You can send Google numerous sitemaps and sitemap index files if your goal is to track the search performance of each sitemap individually in Search Console. Several sitemap formats are supported by Bing Webmaster Tools, including: 
XML Sitemap

RSS 2.0 

Atom 0.3 

1.0 Text (a plain text file with one URL per line)
Google Search Console is a free service that enables you to monitor and maintain the presence of your website by offering insightful information about how Google views your website and notifying you of any issues that Google may run into when scanning your site, This enables you to improve the search performance of your website. In order to integrate Google Search Console with your Shopify store, you must register, confirm your website ownership, add your website property, and submit your sitemap.
In contrast, you may add your store to the Bing crawler using Bing Webmaster Tools, a free Microsoft tool. By doing this, your business will show up in Bing search results, which may draw in more clients. Bing Webmaster Tools allows you to keep tabs on the health of your website, track the keywords that send visitors there, and see which websites are referring to you. You must go to the Bing Webmaster Tools sign-up page, add, and verify your website in order to set up Bing Webmaster Tools with Shopify.
On-Page SEO
On-page SEO concentrates on improving the content of your store's web pages to make them more pertinent and user-friendly. The most crucial elements of on-page SEO are covered in our guide, so pay close attention to them. 
Keyword Analysis 
Focus on identifying the terms and phrases your target audience is looking for, and conduct keyword research. Try to comprehend the user intent behind the keywords you employ because doing so can improve the effects of your optimization. 
Meta Tags
Use pertinent keywords and engaging language in your title tags and meta descriptions to optimize them for each page and product. You ought to try to:
Make sure the page names are simple to read.

Write title tags that are no more than 60 characters.

Put the most important keywords at the beginning.
Header Tags 
To organize your text and make it simple to skim and comprehend, use headers (H1–H6).
Image Enhancement 
Instead of utilizing generic names like "83798.jpg," it is crucial to give each image file a descriptive name in order to ensure that your photographs appear in image search results. You should also provide meaningful alt text that details each image's content. This recommended practice not only makes the content more accessible to users with special requirements, such as those with vision impairment but also aids search engines in understanding the image. 
Linking Within Your Store
Internal linking is crucial for your Shopify store's search engine optimization since it makes it easier for users to navigate your website and may even increase the rating of the pages it links to. Distributing link equity throughout your website also helps, and this might raise the domain's total authority.
Creation of Content
The SEO and user engagement of your store can both be enhanced by producing top-notch, educational, and entertaining content that appeals to your target demographic. In order to deliver successfully and efficiently in the form of worthwhile content, you must analyze trends in your sector. 
Off-page SEO
Off-page SEO refers to operations that take place away from your store's website yet have the potential to affect its SEO rating. The areas you should focus on, in order to optimize your off-page SEO are listed below. 
Creating Backlinks 
Since search engines use the quantity, quality, and relevance of links pointing to a particular page or website as a ranking factor, backlinks from reliable and pertinent websites can improve your store's credibility and SEO positioning. By researching your competitors' backlink profiles and contacting potential customers with interesting or updated content, you can gain backlinks. You may also use guest posting to promote your Shopify store and increase traffic. 
Adopt a multichannel marketing strategy.
The exposure, engagement, and traffic to your store may all be improved by utilizing social media, influencer marketing, and email marketing. You can locate the ideal content producers for your niche using tools like Shopify Collabs. 
In conclusion, Shopify merchants must put SEO first in order to improve organic traffic, establish their store's trust, and increase sales. Our Shopify SEO checklist for 2023 offers practical advice and industry standards for making your store both user and search-engine-friendly. You can outrank rivals, increase store traffic, and expand your Shopify store by adhering to our criteria. And if you feel like you require professional help, feel free to reach out to our team of Shopify experts below.
Book Free Consultation
About SANOMADS
A New York-based Shopify Experts agency. Book a free consultation session to discuss how you can scale your e-commerce store.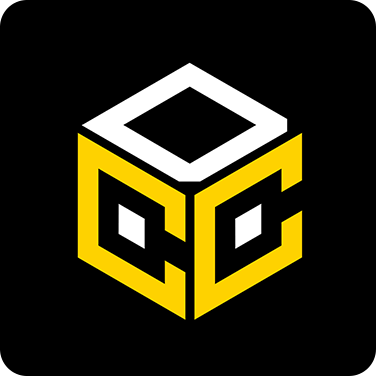 Dynamic
Checkout
Customizer
A Shopify App to enhance your store's checkout experience & drive up your average order value by 10X!