Social media plays a huge role in helping your Shopify store in driving sales. Whether it's driving sales using paid ads on Facebook or displaying shoppable Instagram feeds on your Shopify store, there are multiple ways to social media to scale your business. 
There are always going to be new social media platforms that you can leverage for your Shopify store, and one such platform that has taken the world by storm in recent years, is TikTok.
TikTok has garnered 3.5 billion downloads since its debut in 2016, making it one of the biggest social media networks in use today. Due to its enormous rise in popularity, the platform now offers more than just dance competitions and viral videos. For eCommerce companies, particularly those that use Shopify as their online store platform, it is a potent marketing tool. 
Social commerce needs to be a key component of your marketing plan if you want to be a successful Shopify merchant. Social commerce is the fusion of social media and online shopping, where social networking features are integrated with online shopping experiences. Through utilizing social media platforms Shopify merchants can speed up the process of finding, engaging, and buying a product. By 2025, the US social commerce market is projected to be worth $80 billion.

As a Shopify merchant, you must concentrate on identifying and using the platforms your customers are on so that you can connect with them there. You might be interested in learning more about the wonders the platform can offer you, given that Tiktok is currently the top choice for generating customer spending, with consumer spend on the platform expected to increase by roughly 77% in 2021 and users spending roughly $2.3 billion on the app annually.

In this blog post, we will explore how TikTok For Business works, why it benefits Shopify stores, and how you can use it to scale your Shopify store.

TikTok for Business is a platform and toolkit made available by TikTok that enables companies to use TikTok for marketing and advertising purposes. It offers companies a range of tools and resources to help them design, promote, and assess the success of their campaigns on the TikTok platform.

The partnership between TikTok and Shopify launched in October 2020, enables Shopify merchants to benefit from TikTok's large user base and high engagement. Shopify merchants now have a way to post content to TikTok thanks to the TikTok app's launch on the Shopify app store during the same period. Through their TikTok for Business accounts, Shopify store owners can now directly link their online shops with these two platforms, allowing for seamless integration.
The ability to create and launch TikTok ad campaigns directly from their Shopify dashboard is one of the features that Shopify merchants have access to as a result of this integration. To reach and interact with TikTok's wide range of users, they can make use of the platform's sophisticated targeting options, creative tools, and measurement solutions.

Through TikTok's highly engaging and viral content format, businesses now have new opportunities to promote their goods, increase brand awareness, and make sales thanks to their partnership with Shopify. It enables Shopify merchants to take advantage of TikTok's enormous popularity and active community to broaden their reach, establish relationships with new customers, and increase traffic to their Shopify stores.

Businesses can easily promote their goods and services through TikTok ads, work with TikTok influencers, and take advantage of TikTok's algorithm-driven content discovery by integrating their Shopify stores with TikTok. This will maximize their success with e-commerce. The alliance enables companies to take advantage of the enormous social commerce potential by fusing TikTok's powerful viral content and social engagement with Shopify's powerful e-commerce capabilities.
Level Up!
Master Shopify
Our Shopify Experts share e-commerce growth strategies along with the latest updates & announcements from Shopify. Every week.
Why is TikTok beneficial for Shopify Stores?
TikTok offers several advantages for Shopify stores, such as
Access to a large and engaged audience:
Over 1 billion people use TikTok each month and they log in for an average of 52 minutes per day. Since they like, comment, share, and upload content to TikTok, users are also very active and interactive. This is a great opportunity for Shopify merchants to access TikTok's sizable and devoted user base and achieve business goals.
Ability to showcase products in a creative and authentic way:
TikTok is known for its unique and entertaining short-form video content is what TikTok is known for. Furthermore, 66% of users believe that short-form video content is the most engaging type of content on social media. By working with influencers, developing user-generated content campaigns, or producing their own videos, Shopify merchants can use TikTok to showcase their products in a unique and authentic way. As a result, their brand awareness and recognition will rise, and they will gain the audience's trust and credibility.
Opportunity to drive traffic and conversions:
Shopify merchants can add product links to their videos and profile pages through TikTok eCommerce, which can increase traffic to their online store. Shopping directly from the app increases conversions and sales for users. Shopify reports that businesses using TikTok eCommerce have experienced an average 54% increase in traffic and an 18% increase in sales.
How to Get Started with TikTok for Your Shopify Store?
If you are a Shopify merchant who wants to use TikTok to boost your sales, here are some tips to get you started:
Create a TikTok for Business Account
Visit the TikTok for Business website (business.tiktok.com) and click on "Get Started" or "Create an Account. Follow the prompts to create a TikTok for Business account using your business email or existing TikTok account.
Complete Business Profile and Verification
Fill in your business profile details, including your business name, contact information, and website. Verify your account by providing the necessary documents or following the verification process outlined by TikTok.
Connect Shopify and TikTok
Next, let's go to Shopify and connect it with TikTok now that you have a Tiktok Business account. Log into your Shopify account. In the dashboard on the left side, you will see Apps mentioned at the bottom.
Click on Apps and type TikTok in the search bar. You will see an option to search for the app on the Shopify App Store. Click on it and you will be redirected to the TikTok apps page on the Shopify app store from where you can simply click the Add App option.
Adding the app will allow you to install the TikTok Pixel on your Shopify store and track the effectiveness of your TikTok Ads. The creators of TikTok provided creative tools like quick video templates and transitions that may produce eye-catching TikTok clips in order to make the process of user content creation relatively straightforward. Additionally, in order to draw in more retailers and marketers, TikTok is prepared to offer credits to retailers who wish to test a TikTok ad campaign before making a commitment to the platform.

Click the Set Up Now button on the Tiktok Channel Overview so that you may link the two accounts. There will be a pop-up. You only need to click the Connect option since you are already logged into Tiktok For Business.
Log in if you are on the wrong account or haven't already, or just click the Switch User link to do so.

You will only need to perform a few configurations now that both accounts are connected. Scroll to the Tiktok Ads Manager section under Marketing, then select Connect. You will receive a prompt at the top letting you know there are some problems. Check those out.

Click the Tiktok Ads Manager link and you will return to Tiktok. You will next be prompted to provide your billing details. Simply fill them out, and you might be requested to fund your account thereafter.

Since no advertising is running, you can just disregard it for now.
Produce a Tiktok Pixel ID
The following step is to create a Tiktok Pixel ID. Return to Shopify and select Settings from the Tiktok sales channel. Select Maximum for the level selection when you scroll down to the Data Sharing section.

After that, it will create a TikTok Pixel ID and you only need to click the Confirm button.

Check for Correct Tiktok Pixel Installation After creating the Tiktok Pixel ID, we can now confirm the installation. On our Shopify website, we'll check to see if the pixel has already been set up.

Use your Tiktok Business Manager to log in. Select Events by clicking Assets up top and then select the Website Pixel's Manage button. Following this, click the Check Pixel Code Installation link on the page that follows.

Your browser will open the Chrome Web Store. As of right now, only users of Google Chrome can check their pixels' codes.

The Tiktok Pixel Helper should be installed on your Google Chrome browser. Once it has been set up, add the extension to your browser.

Go to the website for your Shopify store and select the TikTok Pixel Helper addon. Any Tiktok pixel that is put on your Shopify store should be detected.

If nothing was found, try refreshing the page. And if you don't find anything, double-check that you did everything right.

You are now prepared to run advertisements on Tiktok as the Tiktok Pixel has been placed on your Shopify website.
Define Your Advertising Objectives
Prior to further proceedings, you must carefully determine your advertising goals on TikTok, such as increasing brand awareness, driving website traffic, or generating conversions. Establish clear objectives to guide your TikTok ad campaigns.
Create and Launch TikTok Ad Campaigns
Access the TikTok Ads Manager within your TikTok for Business account. After that, you can create TikTok videos on this page by checking the Main menu, Assets > Creatives. In order to access the Video Creator panel, click the Create button as shown below.
The video creation panel provides three alternatives to assist you in producing an entire advertisement video.
To make a slideshow video for commercials, use the video template. This video will be built using an editable and customizable template.

Upload your product photographs to the Smart Video function, and it will create videos with music in the background. Due to the abundance of special effects and music options, learning a new video editing program or locating a song that isn't protected by copyright is no longer necessary.

If your video doesn't have a soundtrack, don't worry, according to Smart Video Soundtrack. Let TikTok's Smart video soundtrack help you find one. All you need to do is upload the original video to this tool, and the clever technology will create background music for your silent video.

Next, you will have to set up your ad campaign by defining the campaign objective, target audience, budget, and ad creative from the dashboard. Click on campaigns from the dashboard as shown below.
You will next see this screen as shown below. Choose your campaign objective.
You can also configure your campaign settings by clicking on settings, after which you will see this screen below. This allows you to split test your campaign which is a good way to test multiple ads or creatives.
Under Ad group, you should be able to configure the following aspects according to the goals of your campaign:
Ad Group Name

Budget and Schedule

Bid Strategy

Targeting

Placements

Ad Scheduling

Conversion Tracking

Optimization Goal

Creative Assets
Finally, you can add details regarding your advertisement under the ad section on the left, as shown below.
How can Shopify Merchants use TikTok eCommerce to boost sales?
Collaborate with influencers:
Influencers are key players in TikTok eCommerce, as they can help you reach a wider and more targeted audience. You can collaborate with influencers who have a large and engaged following, who are relevant to your niche and products, and who align with your brand values and vision. You can also use tools like Shopify's TikTok channel or TikTok's Creator Marketplace to find and connect with influencers.
Create engaging Short form video content:
Video content is the core of TikTok eCommerce, so you need to create engaging videos that showcase your products in a compelling way. You can use features like filters, stickers, music, captions, hashtags, and challenges to make your videos more attractive and interactive. You can also follow the latest trends and topics on TikTok, and create content that relates to them.
Encourage user-generated content:
User-generated content (UGC) is content that is created by your customers or fans, such as reviews, testimonials, or photos of your products. UGC can help you build social proof and trust with your audience, as well as generate more exposure and word-of-mouth for your brand. You can encourage UGC by asking your customers to share their feedback or experience with your products on TikTok, or by creating contests or giveaways that reward them for doing so.
Track your performance:
To measure the effectiveness of your TikTok eCommerce strategy, you need to track your performance and analyze your data. You can use tools like Shopify's analytics dashboard or TikTok's analytics dashboard to monitor metrics like views, likes, comments, shares, followers, clicks, conversions, revenue, and more. You can also use tools like Google Analytics or Facebook Pixel to track your website traffic and conversions from TikTok. By tracking your performance, you can identify what works well and what needs improvement in your TikTok eCommerce strategy.
Conclusion
TikTok's explosive growth and immense engagement present a significant opportunity for e-commerce businesses to boost their Shopify stores through social commerce. By leveraging TikTok's unique features, advertising options, influencer partnerships, and engaging content, you can drive traffic, increase conversions, and propel your Shopify store to new heights. Embrace the power of TikTok eCommerce and unlock the potential to reach a global audience of eager shoppers.

Start integrating TikTok into your Shopify store's marketing strategy and stay ahead in the ever-evolving world of social commerce. It's time to seize the opportunity and propel your Shopify store toward unparalleled success with TikTok!

And, if you need full-scale 360-degree E-commerce marketing services for your Shopify store, feel free to reach out to the SANOMADS, Certified Shopify Experts Agency below.
About SANOMADS
A New York-based Shopify Experts agency. Book a free consultation session to discuss how you can scale your e-commerce store.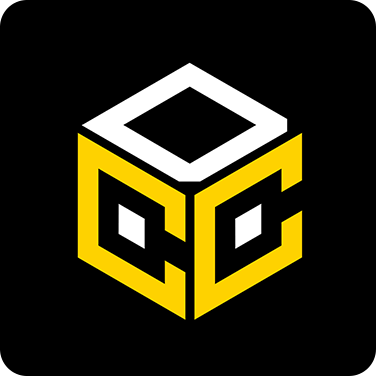 Dynamic
Checkout
Customizer
A Shopify App to enhance your store's checkout experience & drive up your average order value by 10X!