With over 700 million consumers and over 1.75 million active merchants, Shopify is one of the leading E-Commerce platforms in the industry. Regardless of whether you're just starting up or have an established online presence, it's crucial to keep up with its latest trends and developments to adapt accordingly.
In this AI-Driven day and age, technological advancements continue to evolve at an accelerated pace. This acts as a challenge for brands in terms of sustaining costs and enhancing customer experience simultaneously. Being unable to stay relevant & updated with these trends may result in your competitors taking the lead. In order to retain your competitive edge, let's take a look at some trends you can utilize in 2023 to differentiate your customer journey and boost the sales of your Shopify store.
Level Up!
Master Shopify
Our Shopify Experts share e-commerce growth strategies along with the latest updates & announcements from Shopify. Every week.
1) Enhance Mobile User Checkout Experience
Despite 74% traffic acquisition from mobile, desktop and tablet take the lead in conversion rate with 3% while mobile conversion rate is mere 2%. This proves that store owners must focus on creating a more mobile-friendly checkout process in order to drive sales & revenue from the mobile users. With the Shopify products & features mentioned below this should be a walk in the park for both Shopify & Shopify Plus users. 
For Shopify Plus Merchants, Shopify's Checkout UI Extensions allow developers to make checkout customizations easy. This is a great way to keep experimenting with your checkout process to further enhance conversion rates. You can integrate third-party apps to elevate your user experience and average order value. Below are a few apps you can consider:
A powerful Shopify app that allows you to create a uniquely optimized checkout page and increase conversions and average order value by customizing your store's checkout experience with 4 amazing Shopify checkout customization options. These options include an instructional banner for quick prompts, an image banner for visual promotions or sale announcements, featured product recommendations for upselling & buy-it-with product suggestions to for cross selling. Merchants can add custom fields to Shopify checkout and showcase a variety of products to upsell and cross sell manually or using metafields.
By giving you the option to choose the available quantity and priority of each product's appearance before the thank-you page on your Shopify store, this Shopify app streamlines the process of upselling and cross selling products and can help you increase conversions and revenue. It provides you with a convenient way to boost sales by allowing you to select multiple products and customize your appearance on your post-purchase page.
Instafy allows you to integrate your Instagram feed directly into your storefront, presenting it in various formats, such as carousel or collage. This integration is fully customizable through our customizer or CSS editor. With our paid Instafy plan, you can also showcase Instagram stories and display multiple Instagram feeds throughout your website. Furthermore, Instafy enables you to link and tag products within your Instagram feed, allowing your customers to make purchases with just one click.
This app simplifies order scheduling for customers and order management for merchants. By providing your customers the option to select their preferred delivery time at checkout, this app saves you time and hassle. With this Shopify app, you can focus on growing your business instead of stressing about order logistics. Plus, offering the convenience of customizable delivery options can increase customer satisfaction and loyalty.
For Shopify Non-Plus Merchants, Shopify offers backend scripting capabilities comparable to Shopify Plus' Script Editor. It empowers developers to build more effective and robust applications that simplify discounting and checkout processes. 
2) Use Pre-Built Shopify Themes to Enhance Speed
Especially during these inflationary periods, this pro-tip will help you save cost & time. Pre-built Shopify themes are faster to customize and launch while being cost-effective at the same time. With thousands of paid and free themes available, you can't blame a store owner for prioritizing Shopify over other platforms. 
There's more! With the rollout of Online Store 2.0, you could try leveraging add-on components instead of the lengthy and costly process of building everything anew. Doing so will allow code updates to be easily handled by a team of external developers instead of an internal team, reducing the costs and time associated with unmaintained custom builds. 
3) Lower Cost of Internationalization
With 22% of total worldwide e-commerce sales now being made across borders, any brand looking to target international markets should definitely embrace this golden opportunity with an easy-to-implement international growth strategy. The good news is that internationalization is becoming easier throughout 2023. With the availability of tools such as Shopify Markets and Shopify Markets Pro, you can go global at a much lower cost.
Shopify Markets enables you to customize shopping experiences for customers residing in different countries or regions, allowing them to browse in their preferred language, use their local currency, and pay through local payment methods. Providing customers with a familiar shopping and checkout experience fosters trust, which in turn leads to higher conversion rates. Furthermore, Markets Pro facilitates automatic management of payments, taxes, and payouts, enhancing the efficiency of your business operations.
4) Leverage Metafields to add Custom Data
The metafields can be described as an expansion of color, variant, and size-fields to give your customers more information about the products you're selling. Metafields can, among other things, be used for adding descriptive subheaders to products and collections, brand names or washing instructions, material composition, manufacturing process, and so on.
A flexible way to extend Shopify's native functionality, enabling the storage of additional information about a resource. It allows adding extra data to products, customers, orders, and other objects. Metafields are perfect for storing custom data that doesn't fit into the existing data models. Recently, Shopify has taken its native metafields to the next level with Metafield Lists.
5) Embrace Headless Commerce 
Headless commerce simply means that the frontend, or the head, is separated from the backend. Headless commerce is a quicker way to new markets that allows you to create uniquely personalized customer experiences and enable homogeneous shopping experiences across multiple channels. In addition to that, you can run rapid experimentation to further iterate and optimize. 
From rolling out new offerings or features, testing various promotions and discounts, playing around with different page layouts, and creating more engaging user experiences without making changes in the backend systems, experimentation is a breeze with headless commerce. Benefits such as agility & flexibility, quicker load times and a unified omnichannel experience, will make the use of headless commerce rise throughout this year.
6) Network & Participate in E-Commerce Communities
With multiple online groups and platforms such as The Shopify Partner and Developer Ecosystem, the trend towards participating and connecting with other individuals in the e-commerce industry is going to become easier. This trend is expected to be prevalent in both Shopify merchants and developers alike. The ability to connect with other professionals from your industry will help you understand the industry better and also help guide your business strategy. As a merchant you can consider online groups such StartupCPG Slack or Shopify's Social Enterprise discussion forum amongst many others. 
As Shopify continues to grow and evolve, staying up-to-date with these emerging trends can give you a competitive edge and help you build a successful online store. Whether you are a new entrepreneur or an established retailer, incorporating these trends into your Shopify store will help you stay ahead of the curve and position yourself for long-term success in the ever-changing e-commerce landscape. 
By focusing on these six emerging Shopify trends - from checkout customizations to headless commerce you can provide your customers with the best possible online store experience while increasing your conversions & return on investment (ROI). And hey, if you ever need help from certified Shopify Experts, you can always book a free consultation session by SANOMADS.
Book A Free Consultation
About SANOMADS
A New York-based Shopify Experts agency. Book a free consultation session to discuss how you can scale your e-commerce store.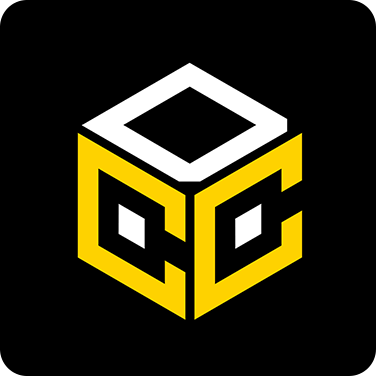 Dynamic
Checkout
Customizer
A Shopify App to enhance your store's checkout experience & drive up your average order value by 10X!