Staying on top of Shopify's newest news and developments as a Shopify merchant or developer should be a top priority if you want to assist your clients grow their online presence and revenues.

New upgrades, features, and tools are continually being added to the Shopify platform, giving both merchants and developers a wealth of chances to experiment and implement new ideas in line with their individual areas of expertise.
In this blog post, we'll go over some of the crucial improvements and announcements for Shopify developers and merchants that will help everyone be ready for the future of e-commerce with Shopify. These consist of:
Latest News:
For Merchants:
Shopify Mobile App

Shopify Bill Pay Release

Shopify Winter 23 Editions

Opportunities with Chat GPT

Trends To Stay Ahead Of In 2023

Preparing For E-Commerce With Web 3.0
For Developers
Hydrogen 2.0

Shopify Checkout Extensibility

Shopify Functions

Shopify Checkout UI Extensions

Commerce Components By Shopify
Let's get right into it!
Revised Price Plans
Since its launch in 2006, Shopify has provided customers with a variety of plans, including 3 main pricing tiers and 2 alternate options, such as the following:
Main Plans:
Shopify Basic

Shopify

Shopify Advanced
Alternative Plans
Shopify Starter

Shopify Plus
In order to better serve Shopify merchants worldwide, Shopify recently changed its pricing options. The new policies went into effect in January 2023. The price adjustments were immediately noticeable for new businesses, but Shopify gave current merchants a three-month grace period before they took effect on April 23, 2023.
The following graphics display the new pricing plans:
Old Monthly Charges
New Monthly Charges
Old Yearly Charges
New Yearly Charges
There have been no changes to the Shopify Starter or Shopify Plus plans.
The first step to growing your business with Shopify is selecting the appropriate plan for it. Whatever the size of your company, there is definitely a Shopify plan that will meet your demands and fit your budget. You can start small and easily move up as your business grows because to its excellent scalability.
All of the Shopify plan levels come equipped with a variety of tools for business owners, 24/7 support, and automatic changes to orders, items, and inventory. Depending on your higher tier plan, you can access additional features like shipping reductions or labels, fraud analysis, and language translation, among other things.
To make things a little easier, we've offered a comparison of all pricing options.
The Shopify Starter plan, at $5 per month, is intended for proprietors of small companies who want to sell to their customers through a simplified web store and social media or messaging platforms. You can make product links with the beginner plan, which you can then post or send in social media communications. To start selling, choose a premium plan or remove your storefront password to activate your checkout.
To centralize all of your product listings, you can take advantage of Linkpop, a function of Shopify's link-in-bio tool. Do keep in mind, however, that only brand-new merchants and those who have enrolled in a free trial period have access to the Shopify Starter plan.
The Shopify Basic plan is $39 per month (or $29 per month if paid annually), includes more functionality, and is recommended for small businesses wishing to establish a comprehensive online store with omnichannel selling capabilities, including drop shipping. An online store with a website and blog, are all part of the basic package. Users can list an unlimited number of products for sale on social networking sites and online marketplaces.
The Shopify Basic plan includes solutions, such as card readers, for businesses interested in offering in-store transactions. The transaction charge for Basic is 2.9% per transaction plus $30 for online purchases and 2.7% for in-person transactions.
The Shopify standard plan, at $105 per month (paid annually at $79 monthly), comes with everything Basic offers, plus performance statistics, support for gift card purchases, and room for up to five staff accounts. You have access to the tool for recovering abandoned carts as well. This plan is essential if you want to start selling internationally because it permits you to use local domain names and currency conversions.
Compared to the Basic plan, Shopify charges 2.6% plus 30 cents for each transaction. For the 2.5% in-person card transaction cost, there is no additional fee.
The monthly cost of Shopify Advanced is $399 ($299 if paid annually). Consider the Shopify Advanced plan if your company sells a lot of products both online and offline and needs more advanced capabilities. This plan provides limitless storage space, up to 15 staff accounts, and third-party calculated shipping prices, making it ideal for big traffic. Additionally, users will have access to options for personalized reporting and e-commerce automation.
Shopify Plus costs $2000 every month. This plan works best for enterprise-level Shopify stores that consistently generate well over $1 million in revenue yearly and sell tens of thousands of products each month.
Shopify Advanced is the most affordable package, with online costs of 2.4% + 30 cents per transaction. The 2.4% in-person transaction cost does not include the surcharge.
Level Up!
Master Shopify
Our Shopify Experts share e-commerce growth strategies along with the latest updates & announcements from Shopify. Every week.
Additional Costs for Shopify
In addition to the cost of Shopify subscriptions, users frequently pay extra for premium themes and add-ons. While there are free Shopify themes available, for instance, many businesses choose to spend money on a premium theme with the features, functionality, and style they want. Although premium themes range in price from $75 to $300, they can be cost-effective because they can help you save a lot of time by making the process of creating a website quicker and easier.
Some of the most frequent costs associated with utilizing Shopify include the following:
Domain name: Separately needed and costs roughly $15 per year from a registrar like Google Domains or DreamHost.

Premium Theme: While using a free Shopify theme is an option, many businesses decide to use a premium theme to give their website the look they want straight away. Between $75 and over $300 can be spent on a premium theme.

The functionality of a Shopify store can be increased by businesses purchasing premium apps and plugins. Although prices vary from plugin to plugin, they can range from $5 per month to several hundred dollars.

Time: It will undoubtedly take time to launch your own ecommerce store.

Development: In some instances, businesses may choose to hire a web designer or developer to aid with the building of a Shopify store or to address any potential issues.
Shopify Bill Pay:
Shopify Bill Pay is a useful and dependable payment option provided by Shopify as of April 24, 2023. By centralizing the management of bills and invoices within the Shopify ecosystem, it enables Shopify merchants to streamline their financial operations. Sellers can simply pay their bills, monitor payment statuses, and get a clear picture of their debts thanks to Shopify Bill Pay.
In order to handle all billing-related operations, this integrated payment system offers a unified interface, which streamlines the vendor payment process. It provides a simple dashboard where retailers can view, arrange, and rank their bills. Shopify Bill Pay is adaptable for varied business needs because it supports a large variety of bill types, including supplier invoices, utilities, rent, and other regular payments.
One of the key advantages of Shopify Bill Pay is that scheduling and payment reminders may be automated. Merchants can create custom payment plans or set up regular payments to ensure that bills are paid on time and prevent late fees or penalties. The system helps sellers remember to pay their invoices in addition to giving notifications and reminders.
The company's other services, including order fulfillment and inventory management, integrate seamlessly with Shopify Bill Pay as well. Thanks to this connectivity, merchants may more easily analyze costs, keep track of cash flow, and reconcile payments, allowing them to keep a clear perspective on their business finances.
Security is a top priority for Shopify, and this is also true with Shopify Bill Pay. The system makes use of robust security mechanisms, such as encryption techniques, to safeguard sensitive financial information. The security of the merchants' transaction data and payment information is guaranteed at all times.
As a complete payment solution, Shopify Bill Pay was developed to make it quicker and simpler for merchants to pay their bills. By integrating financial operations within the Shopify platform, it enables sellers to efficiently manage their expenses, automate payment schedules, and maintain a clear perspective of their financial commitments, all the while securing their financial data.
Mobile App for Shopify:
The all-new Shopify mobile app allows Shopify merchants to design and modify their Shopify stores regardless of where they are located. Additionally, merchants can also monitor the effectiveness of their Shopify stores and interact with their customers wherever they are located.
With the Shopify mobile app, it's simple to alter the look and feel of your online store to reflect your company's identity. By adding new pages, sections, images, videos, and much more using the app, you can quickly change the theme of your store. With the app, you can completely customize the look and feel of your online store from the comfort of your mobile device.
You can also create and manage products for your online store with the app. From your phone, you can manage your inventory, add new products, and edit existing ones. Utilize the camera on your phone to take pictures of your goods, then upload them directly to your store with the help of only the necessary fields, like title, description, and price—cut back on managing products, while spending more time selling them.
Creating and managing email marketing campaigns for your business from any location is also possible using Shopify Email in the mobile app. With the app, you can segment your customers, create emails from a library of templates, tailor them to your brand and content, and schedule campaigns.
You can create and manage your marketing automation while on the go if you create emails on a mobile device. Create and tailor important automation emails for your brand, such as welcome emails, upsell emails for first purchases, and abandoned cart emails.
Furthermore, you can monitor the effectiveness of your campaigns, including open and click-through rates, enabling you to improve them for better outcomes. You can easily create and manage efficient email marketing campaigns with Shopify Email, which will help you grow your business, sales, and customer engagement, all from your mobile device.
Shopify Winter 23 Editions
Shopify launched a suite of new editions to help Shopify merchants with increasing website traffic and conversion rates, expanding their brand internationally, or streamlining order fulfillment and business processes. We've identified 3 of the most critical updates for merchants below, however, if you'd like to learn all about Shopify Winter 23 Editions, you can do so by visiting the link below.

Learn All About Shopify Winter 23 Editions
Boosting Conversions with Lightning-Fast Page Loads
Thanks to Shopify's new and improved global infrastructure, which delivers your site content as close to their location as possible, your customers will experience lightning-fast browsing no matter where they are shopping from. As a result, your website will respond twice as quickly as it did previously, giving you an advantage over your rivals and boosting customer satisfaction. Over the course of 2023, the lightning-fast rendering technology is planned to be gradually introduced to Shopify stores of all sizes.
Levering Influencer Marketing With Shopify Collabs
Shopify Collabs is an exciting new feature released in Shopify's Winter 23 Editions that allows Shopify merchants to leverage the power of influencer marketing and affiliate marketing. With Shopify Collabs, you can:
Use the influencer database to easily find relevant influencers or affiliates for your brand with access to the Shopify database's millions of creators.

Deliver and track gifts: Offer creators PR packages, presents, and discounts directly from the app.

Provide links and codes for affiliates: Create special codes and affiliate links to track influencer-driven revenue with ease.

Commissions: Use Paypal to track and pay commissions.
Going Global With Shopify Markets Pro
You can quicken the process of going global with Shopify Markets Pro. While expanding your company internationally offers great potential for bringing in and keeping new customers, doing so also presents a number of difficulties, including navigating regional laws, taxes, and duties as well as satisfying the demands of clients around the world. Furthermore, finding affordable shipping costs can be challenging.
With Shopify Markers Pro you can:
Streamline global liability handling, including tax, duties, and import restrictions, so you can sell with peace of mind.

Optimize local user experience with local currency options, top payment methods, and upfront duty fees to prevent any surprises at delivery.

Access to global fraud protection and guaranteed foreign exchange rates, minimizing your exposure to currency volatility.

Localize with built-in localization tools, such as translations and domains, to make your brand feel more local to your customers.

Best-in-class delivery options, including flexible fulfillment choices and cost-effective shipping labels through DHL Express.

Streamline operations through your Shopify admin, including consolidated reporting and personalized recommendations.
Run Your Business Seamlessly
Shopify has a number of new features that enable and support retailers in the efficient operation of their businesses. This winter's edition has your business at its core, with features like Shopify Tax that let you manage differences in state-by-state tax brackets and Shopify Alerts that make sure you don't miss any important business alerts.
Opportunities with ChatGPT
ChatGPT took the world by storm and brought with it a ton of opportunities for Shopify merchants to scale their businesses! Shopify too took advantage of this to provide merchants with a more promising way of enhancing the conversion rate of their product pages! One of Shopify's newest features is AI technology, which can be used to automatically create web content, such as product descriptions. These intelligently designed auto-populated fields generate original, SEO-focused content that can be modified by your copywriting team to conform to your tone of voice. You can learn more about how you can scale your Shopify store with ChatGPT below

Learn About How You Can Scale Your Business With ChatGPT
Emerging Trends for 2023
We've discussed the updates to Shopify, but as a Shopify merchant, you should also be aware of the emerging trends from the world of Shopify. We've shared some insights into the most prevalent trends for 2023. Below is a little sneak peek of the trends for 2023. If you wish to read about them in more detail, check out our blog post with the link below.

Learn All About The Top 6 Shopify Trends To Get Ahead Of In 2023
Enhance Mobile User Checkout Experience
Despite 74% traffic acquisition from mobile, desktop and tablet take the lead in conversion rate with 3% while mobile conversion rate is mere 2%. This proves that store owners must focus on creating a more mobile-friendly checkout process in order to drive sales & revenue from the mobile users. There are some apps that can help you with this aspect.
Use Pre-Built Shopify Themes to Enhance Speed
Especially during these inflationary periods, this pro-tip will help you save cost & time. Pre-built Shopify themes are faster to customize and launch while being cost-effective at the same time.
Lower Cost of Internationalization
With 22% of total worldwide e-commerce sales now being made across borders, any brand looking to target international markets should definitely embrace this golden opportunity with an easy-to-implement international growth strategy.
Leverage Metafields to add Custom Data
The metafields can be described as an expansion of color, variant, and size-fields to give your customers more information about the products you're selling.
Embrace Headless Commerce
Headless commerce simply means that the frontend, or the head, is separated from the backend. Headless commerce is a quicker way to new markets that allows you to create uniquely personalized customer experiences and enable homogeneous shopping experiences across multiple channels.
Network & Participate in E-Commerce Communities
With multiple online groups and platforms such as The Shopify Partner and Developer Ecosystem, the trend towards participating and connecting with other individuals in the e-commerce industry is going to become easier. This trend is expected to be prevalent in both Shopify merchants and developers alike. The ability to connect with other professionals from your industry will help you understand the industry better and also help guide your business strategy.
Preparing For Web 3.0
Finally, coming to Web 3.0. Sooner or later, the revolutionary Web 3.0 is going to take over. This provides many challenges as well as opportunities for Shopify merchants. We've shared a little sneak peek into how merchants can brace for the release of Web 3.0 and if you wish to read in entire detail, you can check out our blog using the link below.
Voice Assistants and AR/VR Technology Integrations
These technologies are revolutionizing the eCommerce sector: voice commerce, AI, and augmented reality. Due to its ability to give users complete freedom when making purchases, voice commerce will play a huge role.
Personalized Loyalty Programs
The transformation of how we think about and utilize loyalty programs is just one of the exciting opportunities that Web3 and its related technologies present for e-commerce businesses.
Increased E-Commerce Competition and Innovation
Web 3.0 also increases e-commerce competition and innovation. By removing the need for centralized platforms or middlemen to reach customers or complete transactions, Web 3.0 lowers entry barriers for new entrants and challengers in e-commerce.
That covers everything merchants should know about the latest Shopify updates, now let's move on to the technical side of things and address which aspects may be of interest to Shopify developers.
Let's dive into it!
Hydrogen 2.0 Built on Remix
At Shopify Editions Winter '23, among other upgrades, Shopify announced the release of Hydrogen 2.0. The planned upgrade will improve the emerging technology by providing better user and development experiences.
The main news is that Shopify Hydrogen 2.0 will now include Remix, an open source framework that Shopify purchased back in October 2022.
Hydrogen 2 Built On Remix is an advanced development platform tailored specifically for Shopify developers, offering them a comprehensive toolkit to enhance their applications with cutting-edge financial functionalities. By leveraging the power of Hydrogen 2, a robust financial technology suite, and integrating it with the Remix framework, a user-friendly development environment, Shopify developers can create sophisticated and scalable applications with greater ease and efficiency. Here's what one of our expert Shopify developers, Mr. Zayn Ul Abiden, had to say about Hydrogen 2.0:
"Hydrogen 2.0 is poised to revolutionize how we build immersive and dynamic Shopify experiences. It's a glimpse into the future of development, where creating highly customizable and lightning-fast experiences becomes effortless."
For Shopify developers, Hydrogen 2 Built On Remix brings numerous advantages. Firstly, it facilitates seamless integration of financial services into Shopify applications. With Hydrogen 2's extensive range of APIs and tools, developers can effortlessly incorporate functionalities such as payment processing, identity verification, account authentication, and financial data aggregation. This integration enriches the Shopify ecosystem, providing enhanced financial capabilities that can optimize user experiences and drive business growth.
Moreover, Hydrogen 2 streamlines the development process for Shopify developers. Remix provides a developer-friendly environment equipped with pre-built components, libraries, and smart contract templates. These resources significantly reduce the time and effort required to build applications from scratch. By leveraging Remix's powerful features, developers can expedite their development workflow, resulting in faster deployment of Shopify applications.
Scalability and reliability are paramount considerations for Shopify developers, and Hydrogen 2 caters to these needs. Hydrogen 2's robust infrastructure ensures the secure and scalable execution of financial functionalities within Shopify applications. Developers can rely on this solid foundation to handle increased transaction volumes and maintain high-performance standards as their businesses grow.
By giving Shopify developers a flexible and adaptable architecture, Hydrogen 2 promotes innovation. Developers can experiment, improve, and expand the functionality of their projects because of this freedom. Developers can create distinctive and differentiating solutions that satisfy the varied needs of their target audience by adjusting Shopify experiences to individual business objectives.
Furthermore, Hydrogen 2 offers comprehensive documentation, tutorials, and developer support to assist Shopify developers throughout their journey. This support ecosystem ensures that developers can effectively leverage the platform's features, reducing the learning curve and maximizing the potential of their Shopify applications.
In summary, Hydrogen 2 Built On Remix is an advanced development platform designed specifically for Shopify developers. By incorporating Hydrogen 2's robust financial technology suite with the user-friendly Remix framework, this platform empowers developers to seamlessly integrate cutting-edge financial functionalities into their Shopify applications. With streamlined development processes, enhanced scalability and reliability, opportunities for innovation, and comprehensive developer support, Hydrogen 2 Built On Remix enables Shopify developers to create sophisticated, feature-rich applications that provide superior financial experiences for both merchants and customers.
Shopify Checkout Extensibility
In the past, customizing the Shopify checkout required editing code, specifically the checkout.liquid theme file, which often proved to be a complex and time-consuming task, leading to potential issues with the customer experience.
However, in the summer of last year, in its Shopify June 2022 Editions, Shopify introduced Checkout Extensibility, an exciting suite of apps and tools that enable code-free customizations to the Shopify Checkout for Shopify Plus Stores.
shopify checkout extensibility.
This advancement made the checkout customization process much more accessible and efficient. Moreover, Shopify's Winter Edition 2023 brought additional enhancements to checkout customization, offering a new drag-and-drop checkout editor exclusively for Shopify Plus merchants. With these updates, merchants now have even greater control over their checkout experience without the need for extensive coding knowledge.
Shopify Functions
Shopify Functions also saw many major updates as part of Shopify's Winter 23 Editions. Shopify Functions is a feature provided by Shopify with which developers can alter the backend logic that drives a portion of Shopify. Currently in beta, it will be gradually rolled out to all Shopify Plus merchants in the coming months.
Shopify Functions is a serverless computing platform that lets you run custom code on Shopify's cloud infrastructure. The release of Shopify Functions is a game-changer for Shopify developers and merchants who want to create more powerful and customized online stores.
With Shopify Functions you get the following benefits:
Any programming language and framework are acceptable.

Easy access to all Shopify APIs and third-party services.

Automate code scaling and pay just for what you use.

Use a straightforward command or GitHub integration to deploy your project.
Currently in beta, Shopify Functions will gradually be made available to all Shopify Plus merchants over the coming months. Developers may leverage the new Shopify Functions APIs to offer unparalleled users experiences.
Shopify Checkout UI Extensions
Shopify announced four new checkout UI extension APIs and a developer preview for UI extensions on the order status page at the Shopify Winter '23 Edition. Shopify Expert and SANOMADS Co-Founder, Mr. Saud Saleem had this to say:
"Checkout extensions will leave generic and uninspiring transactions in the rearview mirror. While this serves as a challenge for Shopify stores, it will also encourage more innovative ways to boost security, foster trust and engage customers."
We'll walk over each new API and surface area and describe what it does and what use cases may now be solved in order to better grasp the value of each of these releases.
APIs for gift cards and discount codes
During the checkout process, the recently published APIs for discount codes and gift cards allow the reading and writing of both types of vouchers.
In actuality, this means that merchants will be able to accept gift cards or coupon codes from customers at the checkout while also receiving proof that the appropriate amount was actually deducted from the customer's bill.
API for Session Token
Today, Checkout UI extensions that ask for the required permissions can conduct network calls. However, there hasn't been a means to authenticate those network requests by signing them or otherwise. Shopify offers a signed token that can be confirmed on an app server with the new Session Token API.
Loyalty programs are one common app category that will profit from the Session Token API. Programs that reward loyalty cannot simply provide any person access to a customer's balance information. They may now confirm the buyer's identity using the signed token from the Session Token API. Any other app that wants or needs security around its services must follow the same rules.
Storefront Query API
The functionality of your checkout UI extension can now be driven by the Storefront API. This implies that you'll be able to retrieve pertinent results for things like product tags and collections, suggested products, or currency conversions. You only need to give the query; Shopify will take care of the access tokens. All app kinds, including publicly accessible non-sales channel apps for the first time, can access this direct API.
Editor Preview API
Additionally, extension.editor, a new feature for the Checkout UI Extensions API, was just made available. You can improve the in-editor user experience for merchants by using this attribute, which enables you to determine whether an extension is executing on an actual checkout or in the checkout editor. Practically speaking, this API will make sure your UI extension preview functions properly in the checkout editor so that retailers can configure it accordingly.
Shopify's Commerce Components
Commerce Components, another new addition to Shopify's Winter 23 Editions, is a modular group of solutions created for the specific requirements of an enterprise or corporate-level Shopify Stores. Choose the elements you need, integrate them with current technology, and create with Shopify to provide the optimal blend of flexibility, scale, and agility for businesses.
Accessible Components
Shopify is built on a solid e-commerce infrastructure. Shopify offers organizations infrastructure in a modern, scalable stack.
The components provided for each of a store's capabilities are listed in the table below.
Check them out:
Storefront
Cart & Checkout
Core Commerce
Data & Compliance
Shipping & Logistics
Omnichannel
Our blog covered the most important Shopify Updates in 2023. However, Shopify is constantly innovating and improving its platform to meet the needs of merchants and developers. Subscribe to our newsletter to stay tuned for more news and updates from Shopify in the coming months.
About SANOMADS
A New York-based Shopify Experts agency. Book a free consultation session to discuss how you can scale your e-commerce store.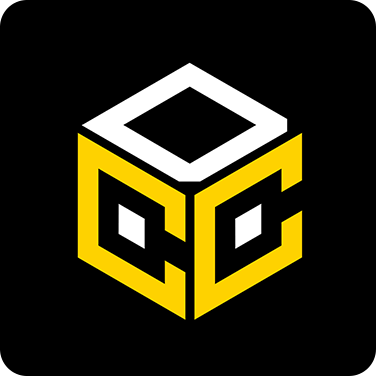 Dynamic
Checkout
Customizer
A Shopify App to enhance your store's checkout experience & drive up your average order value by 10X!