If you're looking for a way to take your online store to the next level, you'll want to check out Shopify's Editions Winter '23. These are the latest updates from Shopify that bring you a host of 100+ new features, products, and improvements to help you boost your conversion rates, optimize your store performance, and customize your checkout experience. Here are some of the highlights of what's new in Shopify.
Lightning-Fast Page Loads
No matter where your customers are shopping from, they'll enjoy a blazing-fast browsing experience thanks to the new & improved Shopify's global infrastructure that delivers your site content as close to their location as possible. This means your site will respond twice as fast as before, giving you an edge over your competitors and increasing customer satisfaction. The lightning-fast rendering technology is set to be gradually introduced to shops of all sizes over the course of 2023.
One-Page Quick Checkout
You can also say goodbye to multiple steps and page loads that slow down your checkout process and frustrate your customers. With Shopify Editions Winter '23, you'll get access to a new one-page checkout that's inspired by Shop Pay's proven conversion power. It's faster, simpler, and more secure than ever before. Your customers will only have to enter a few fields and confirm their payment details in one seamless step, reducing cart abandonment and boosting sales.
Shopify Plus merchants have the edge here as they can make their checkout look more professional and consistent with their brand. With the option to easily edit the appearance of your checkout with a drag-and-drop editor that lets you add your logo, change the colors, fonts, and more, you can give a more memorable brand experience. You can also install apps that integrate with the editor to add extra functionality to your checkout, such as upsells, cross-sells, loyalty programs, etc.
Internationalize Conveniently
With Shopify Markets Pro you can accelerate your global expansion. While growing your business globally offers enormous potential for attracting and converting new customers, it also comes with a number of challenges, such as navigating local regulations, taxes, and duties, and meeting global customer expectations. In addition, affordable shipping rates can be difficult to come by.
Fortunately, Shopify Markets Pro provides a turnkey solution that makes it easy for brands to sell and succeed in hundreds of markets worldwide, with just a few clicks. This powerful solution offers everything you need to succeed in the global marketplace.
With Markets Pro, you can benefit from:
Streamlined global liability handling, including tax, duties, and import restrictions, so you can sell with peace of mind.
Buyer experience optimization, with local currency options, top payment methods, and upfront duty fees to prevent any surprises at delivery.
Access to global fraud protection and guaranteed foreign exchange rates, minimizing your exposure to currency volatility.
Built-in localization tools, such as translations and domains, to make your brand feel more local to your customers.
Best-in-class delivery options, including flexible fulfillment choices and cost-effective shipping labels through DHL Express.
Streamlined operations through your Shopify admin, including consolidated reporting and personalized recommendations.
In short, Shopify Markets Pro is the perfect solution for businesses looking to expand globally and thrive in new markets, without worrying about the complexities of cross-border selling.
Level Up!
Master Shopify
Our Shopify Experts share e-commerce growth strategies along with the latest updates & announcements from Shopify. Every week.
Reach Newer Audiences
Released last year Shopify Audiences offers personalized audience lists for your digital advertisements and precise audience reporting. And now you can now take advantage of Audiences in the following new ways:
With Shopify's new multi-platform integrations, you can use your audience lists for ads on Meta, Google, and Pinterest.
Leverage Audiences to achieve campaign objectives across the marketing funnel, from raising awareness to driving sales.
Audience lists are now customized based on your entire store and are automatically created, exported, and refreshed, enabling you to move faster.
Collaborate and Create Influence
Shopify Collabs enables you to expand your creator and influencer programs and grow your business by building relationships with creators and influencers. Managing and scaling a creator community is made easy with Shopify Collabs, which is fully integrated into your Shopify admin.
In Collabs, you can search for and recruit the right creators for your brand, manage inbound requests from creators, use our gifting feature to send and track orders, set up discount codes and affiliate links, and track sales and commission payments easily.
Reward and Incentivize Customers
Shop Cash is a buyer rewards program that allows buyers to earn Shop Cash on all eligible Shop Pay purchases. With Shop Cash campaigns, Shopify Plus merchants can launch exclusive offers to new customers, which will multiply the value of their Shop Cash balance. The campaigns are easy to set up, risk-free, and require no new assets, and merchants can acquire free strategic marketing on a growing mobile channel of over 100 million buyers.
Scale Shopify Storefronts
Hydrogen 2 is built on the Remix framework and offers improved developer experience, better performance, and new tools to enhance productivity and resilience across the stack. Hydrogen React enables developers to leverage the best parts of Hydrogen and accelerate commerce development with other React frameworks, using Shopify's pre-built React components.
Customize Logic and Functions
Shopify Functions is a revolutionary way to build unique commerce experiences by allowing developers to inject custom code into Shopify's back-end logic. Functions run inline on Shopify's global infrastructure, making them able to meet the demands of the biggest sales events while executing in less than five milliseconds. Developers can now use Functions to build custom product bundles, order routing logic, and checkout validation rules. JavaScript is now supported, making it easier for existing developers in the Shopify community to leverage Functions customizations in their apps.
Make Promise and Deliver
Customers want to know when they can expect their orders to arrive and whether they can trust you with their delivery. By installing the Shop channel and adding the Shop Promise badge and delivery dates to your store you can show customers smart delivery dates that are predicted by Shopify based on real-time data and backed by a limited guarantee if they're missed. This will help customers shop with confidence and increase conversion by up to 25%.
Keep in mind that Shop Promise is currently in early access and will only be available initially to merchants fulfilling orders domestically in the US. However, early-access merchants who have used Shop Promise have reported impressive results, with conversion rates increasing by up to 25%. For instance, Glasvin experienced a 25% increase in relative conversion after activating Shop Promise, while EasyStandard, a Shopify Plus merchant, saw a relative conversion increase of 19%.
Optimize and Attract with Images
Images are crucial for showcasing your products and attracting customers' attention. But they can also affect your site speed if they're not optimized properly. With Shopify's latest update, you don't have to worry about that anymore. Shopify will automatically optimize your images for the best quality and lowest file size possible without compromising on clarity or detail. You can also choose the focal point on images so that they always display what matters most.
AI-Powered Workflows
Shopify Flow allows you to schedule workflows and harness the potential of OpenAI. With this feature, brands can effortlessly automate daily reporting tasks such as retrieving a list of low-inventory products and checking unfulfilled or late orders. Additionally, Shopify Flow offers a new OpenAI action that facilitates sending text prompts and configuration parameters to OpenAPI's Chat GPT-3 model to generate AI-powered text, making it easier to streamline content and messaging in your workflows.
With all of these new Shopify updates and features, the boundaries to your store's growth are limitless. These are just some of the amazing features that you can use to equip your brand for success. If you need more customizations on your Shopify store, you can always reach out to our Shopify Experts.
Book Free Consultation
About SANOMADS
A New York-based Shopify Experts agency. Book a free consultation session to discuss how you can scale your e-commerce store.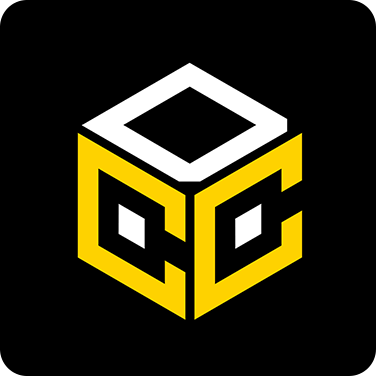 Dynamic
Checkout
Customizer
A Shopify App to enhance your store's checkout experience & drive up your average order value by 10X!